It's often said that people that drive powerful cars, wear expensive clothes and do their best to have huge muscles are overcompensating for having tiny penises, and someone seems to be taking advantage of this way of thinking with the following posters that have cropped up in Birmingham of all places.
Images VIA 
The poster was erected (yes I did that deliberately) on Sherlock Street in the city on Sunday, but had been torn down by Tuesday. The number that is listed on it is currently 'unobtainable' if you try and ring it so it seems like this is just a major prank that someone who really hates people with way better cars than them decided to play on the city.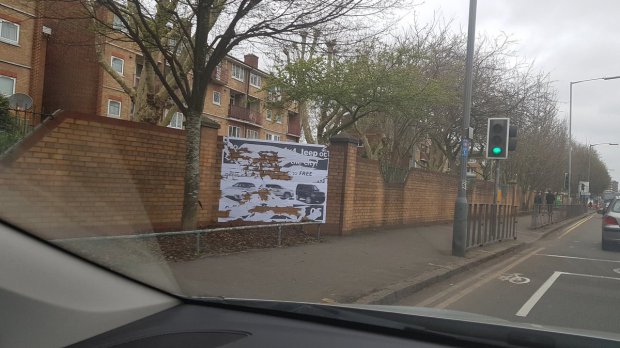 In  fairness, it is a bit of a lol, but you have also got to remember that a number of people with jeeps and 4 X 4s did recently volunteer their time free of charge to drive NHS workers to and from hospital during the severe snow crisis that the country suffered just a couple of months ago. They might have small dicks or whatever, but you can't really fault them in matters of the heart/honour/however you wanna describe that. Maybe give them a break.
For more of the same, did you know viagra was now available over the counter in the UK? What a time to be alive.