Looks like 2017 is going to be a busy year for Conor McGregor. Not only is he planning a $100,000,000 showdown with Floyd Mayweather and flirting with the WWE, he's also been invited to guest-star on 'Game of Thrones'.
Featured Image VIA
HBO is reportedly interested in bringing the fighter in for a cameo in one of the remaining two seasons.
A source told Belfast Live:
It's been agreed that McGregor will appear in one of the remaining two seasons of Game of Thrones. He was headhunted as it were by HBO, as one of the Game of Thrones directors is a huge UFC fan. They believed that he would be a perfect fit for the show.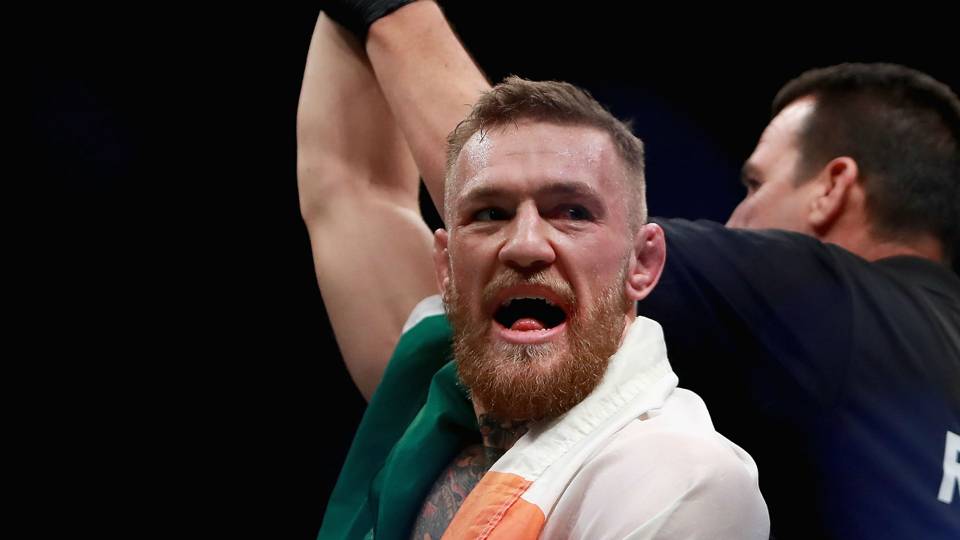 Well, I don't know if Conor McGregor can act but I can definitely see him showing up as some kind of hardcore Wildling and running riot in Westeros. What's interesting is that in the real world Conor McGregor can run his mouth and act like the biggest arsehole around and no one can do anything about it. However, if you bring that kind of attitude to 'Game of Thrones' there's going to be people trying to kill you left, right and centre. Will be interesting to see how long he lasts in the 'Game of Thrones' world if he's anything remotely like his real-life persona.
For the time Conor McGregor sparred with The Mountain (yep, the actual Mountain), click HERE.