So last night Conor McGregor announced his retirement from MMA, and from what people are saying he's dead serious about it.
Featured Image VIA
So what now? Does he just disappear and leave us to write about Conor McGregor comeback rumours for the next 10 years?
Well according to some, he's set for a move to the WWE.
Someone noticed that McGregor's started following a few of WWE's biggest stars: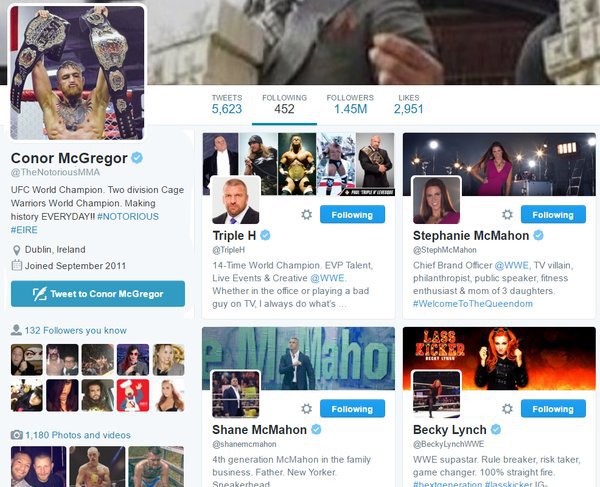 He also teased an involvement at Wrestlemania the other week (which didn't come into fruition, but it's still interesting):
I am not at Wrestlemania. I'm in me gaf.

— Conor McGregor (@TheNotoriousMMA) April 3, 2016
Following his retirement, Becky Lynch fired him this Tweet:
It's more likely that he's working us and we'll probably see him show up in the UFC again, possibly even in time for his fight with Nate Diaz at 200. But it would be funny to have him show up in WWE and make Sheamus his bitch in about 10 seconds.
He'd better hope and pray that he doesn't end up on the receiving end of this move (NSFL) though.