He has to be trolling us right? Has to be. Here's the photo Chris Brown uploaded to Instagram earlier: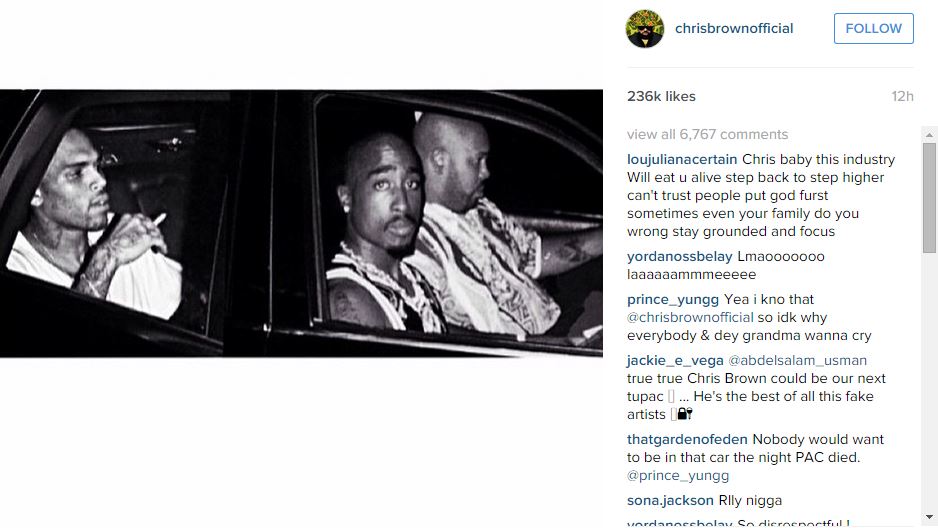 And the reaction online:







That's actually the famous photo from the night Tupac got shot dead in Las Vegas. Which means it would have actually been awesome if Chris Brown was in the car. No chance Chris Brown is surviving a driveby that gets Tupac killed and puts Suge Knight in hospital. No chance. Maybe his body would have got in the way of the bullets that hit Pac? That would have been cool.
READ NEXT:
Chris Brown's New Girlfriend Looks Exactly Like Rihanna
Chris Brown Admits To Losing His Virginity Aged 8 
Newly Released Handwritten Letters From 2Pac Prove He Wanted Peace Between The East & West Coast