Since Mr Djotodia came to power, attacks on Christians by his hired goons are regularly reported. Due to this, the predominantly Christian population have created self-defence groups called anti-balaka who summarily execute Muslims on a whim. This is really a tribal/political dispute dressed up and inflamed by religious differences.
One of these Christian revenge attacks occurred last week. A 20-year-old CAR man, known as Mad Dog (pictured below) saw a Muslim man on a bus and decided to follow him, a mob soon gathered behind. Mad Dog and his cronies forced the bus driver to stop, they dragged the Muslim man from the bus and brutally attacked him. Here's what the youth said in an interview with the BBC:
"I kicked his legs out from under him. He fell down. I stabbed his eyes… Muslim! Muslim! Muslim! I stabbed him in the head. I poured petrol on him. I burned him. Then I ate his leg, the whole thing right down to the white bone. That's why people call me Mad Dog".
No one intervened to save the man, mostly out of fear, but also because Muslims are so very unpopular at the moment thanks to Mr Djotodia's vicious gangs. When asked why he had carried out such an atrocity he said it was for revenge. Mr Djotodia's men had killed his pregnant wife, his sister-in-law and her young baby. Revenge is never the right path to take but it's difficult to imagine how you would react within such a pressure cooker of hate.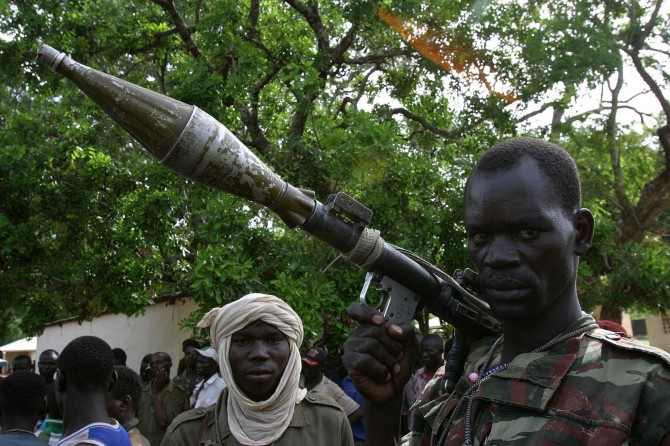 What makes this story even more disturbing, if that's possible, is what happened the next day. Mad Dog returned to the scene of his crime and was seen eating some of the man's raw flesh in a baguette. Revenge was literally a dish served cold.
☛ Up Next: Grass Eating Church In South Africa