When you think about Brazil the first things that probably come to mind are sun-kissed football, followed by sun-kissed beaches and thirdly sun-kissed, well toned bodies. That's the standard order of things. You don't tend to think about terrorist themed drinking holes do you? But maybe you will from now on.
Apparently there are as many as three Osama Bin Laden themed bars in the beautiful country. How about that? Pretty weird, right?
The original Bin Laden bar seems to have been started in Sao Paolo's Anhangabau district by a fella with a magniloquently long name: Ceará Francisco Helder Braga Fernandes. When I first heard about his business, called the Bar do Bin Laden, I tried to imagine what strange chain of events had led to such an out-there theme. But having read into it a bit I think the following, incredibly simple chain of events occurred: Fernandes had a bar, people told him he looked like Bin Laden, so he themed his bar accordingly. The End.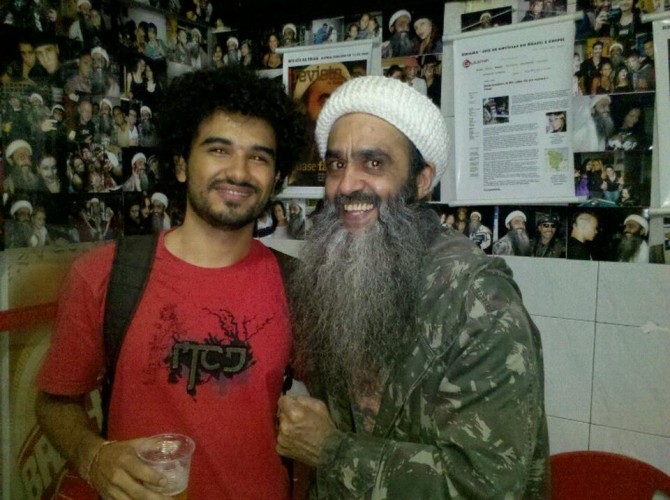 I guess in Brazil they've not really faced any terrorist attacks and perhaps don't think of it as such a big deal. I'm assuming they also hate America like most of the rest of the world does too. It brings to mind the Nazi themed bar in Indonesia, it's a similar thing I suppose. The Indonesians weren't effected by WWII, to them it's just a harmless bit of dressing up. It's the equivalent of us dressing up like Darth Vader. Sort of? Maybe that's a bad example.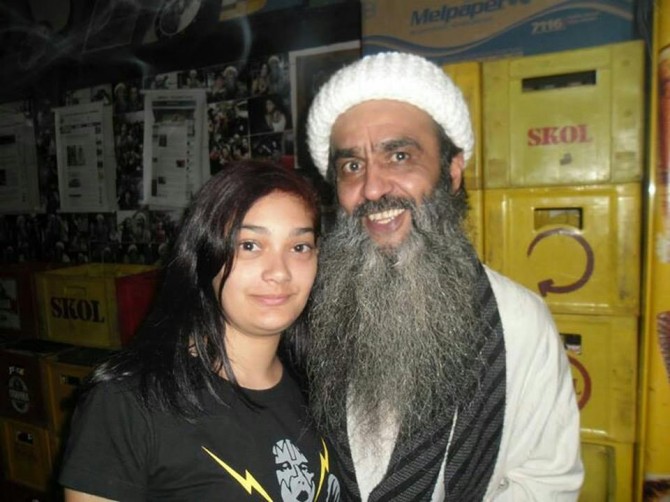 According to some local sites the Bar do Bin Laden is a place that bangs out Sabbath and Zeppelin and people get smashed on a Friday night. It sounds like a good time place to be. Fernandes became aware of his similarity to the terrorist after those 9/11 things that went down. Most people would have shied away from the attention, but not our mate Fernandes, he lapped it up and capitalised.
The oddest thing about this whole fandango is that Fernandes' bar isn't the only Bin Laden themed bar in Brazil. There's another called Caverna do Bin Laden just 25km north of Sao Paulo, although this one doesn't have a resident lookalike. What's going on? It may well be that the owner of Caverna saw the success of the original Bin Laden bar and wanted a slice of the action. It can't be a coincidence surely?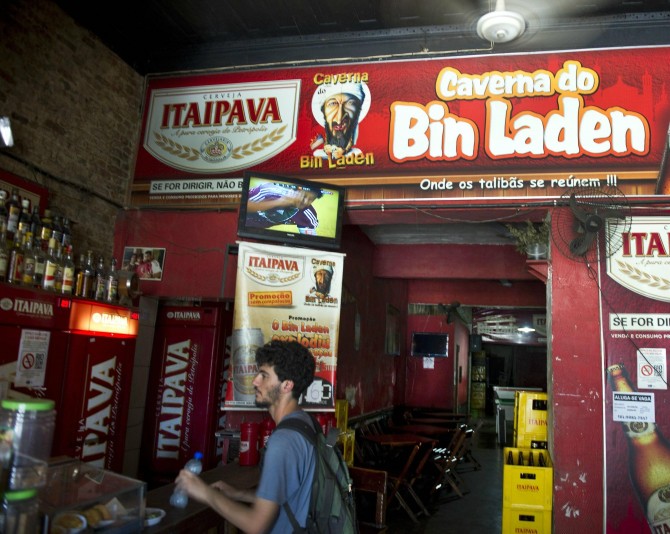 And the Bin Laden mayhem doesn't stop there. Apparently, across Brazil there are around a dozen businesses utilising the mad man's moniker to sell goods and service. The list includes a restaurant called "Bin Laden and Family" – ahhhh… how sweet.
So, if you're in Brazil for the World Cup this year, Bar do Bin Laden is showing the games. It should make a pretty interesting pit stop.