Another week, another rundown of the funniest and weirdest conversations and profiles in Tinder land. If you've got any you think can make the cut send them in to our Facebook page or e-mail contribute@sickchirpse.com.
Let's go:
And we're off…
Clearly!
Is that actual poo on his underwear?
Give the man a little pegging.
Piper casting a wide net…
Short guy problems.
If you don't, someone else will.
Wear a bulletproof vest when dating Hamish.
Damn!
Um… nice tits?
Doesn't get classier than that.
Is he auditioning to be her gay best friend?
Yup 🙁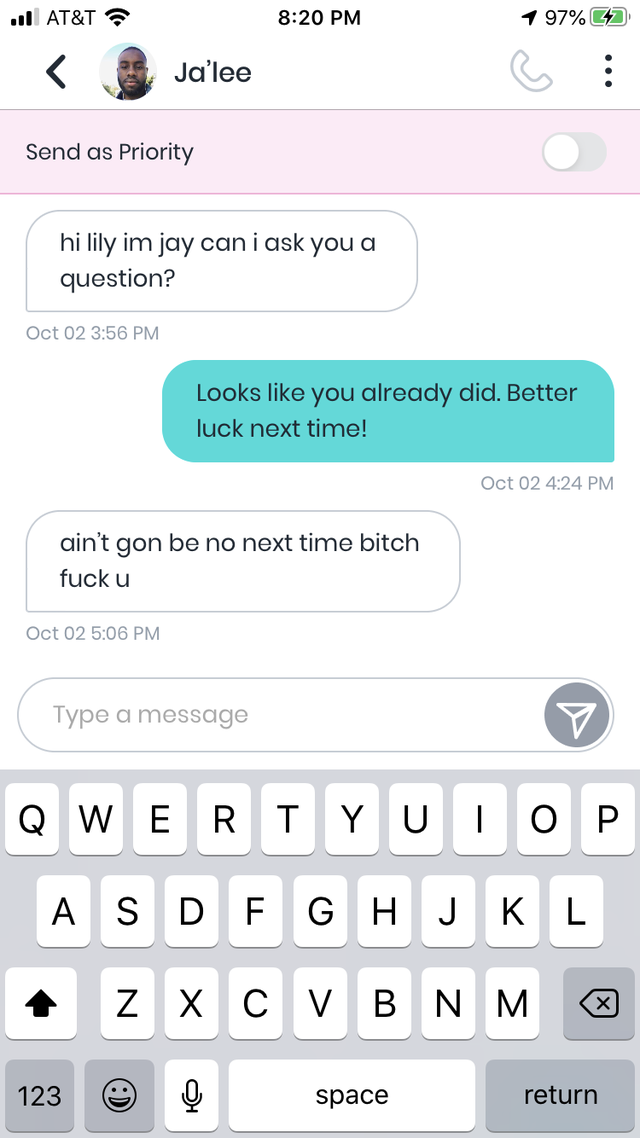 Crikey Jay.
Awful combination.
I want to see the other 20 pics he decided not to use.
Maybe send 1 more message just to be sure.
Peak Scottish Tinder.
Try again.
At least the directions are clear.
I had an asthma attack reading this.
Lol.
Get in there ladies.
Well that's unfortunate.
Wait are girls negging guys now?
Aunties – your time.
Aaaaaand we're done.
—-
Alrighty then. That was fun. See you next week for more best and worst Tinder shenanigans.
For last week's instalment, click HERE.