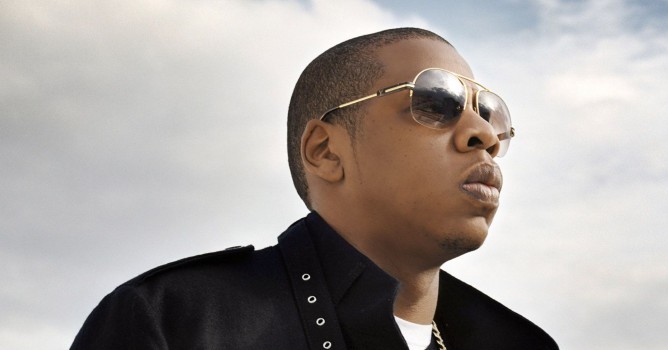 "If you having girl problems, I feel bad for you son, I got 99 problems but a bitch ain't one."
That's what Jay-Z told us — or, more accurately, boasted — some ten years ago now, before repeatedly asking us to hit him, before boasting some more. Then again though, sure, he might not have shared in our woeful girl troubles but is having problems that total 99 really something to be content with, let alone proud of? Though, maybe they were only really little problems that could be quite easily swatted away like flies. As opposed to 99 huge problems that should've been by rights incapacitating, and left him crying in the foetal position, had he been dealing with just one of them, never mind 99 of them.
[yframe url='http://www.youtube.com/watch?v=WwoM5fLITfk']
We never knew though. He never felt we deserved to know. I mean, we could sit around and wonder what they might be, whilst trying to compare the possibilities to our own problems, but it would never be the definitive answer we all so desperately wanted — nay, needed — to know.
Plus, I mean, who really wants to sit there and consciously tally up each and every problem they have to see if they total less than Jay-Z so they can officially feel comfortable in finally releasing that retaliatory diss track they've been sitting on since first hearing 99 problems. Shit, if every whiny-ass piece of poetry I've ever written counted as representative of each problem I have; I am far from able to boast about having less problems than Jay-Z — imaginary or not.
Anyway, wonder no longer as illustrator Ali Graham has given us an insight into those 99 problems via an illustration of each one on the 99 Problems tumblr — a new 'problem' appears each day as numbers 1 through 99 are accounted for.
Check out the tumblr, HERE, to see all the problems drawn so far, and to keep up to date as each new one is revealed, but for the time being check out some of our favourites below. Though Jay-Z recently released his latest album, and spent six hours performing one of its tracks on repeat for six hours straight as part of an art exhibition, he might have a few more than 99 problems as his new Magna Carta… Holy Grail app sparks (customer data) privacy concerns…
☛ More Jay Z:
Jay Z Rides The Subway To Brooklyn Gig 
Is Jay Z A Member Of The Illuminati?