Everyone's favourite series of Russian photographs hits it's 10th anniversary today. PARTY! I'd like to spend a few minutes talking to you about how these posts have developed over time and why they mean so much to me. But I can't. Because I am drunk.
As ever, sit back, enjoy the ride, eat a snack while you're viewing or maybe have a sip on some juice, it's up to you. The pictures do the work so you don't have to. Get these images downloaded into your brain pipes and thank the internet and Russia for being so great.
First up, meet Jenny, she's a little bit sad today. She was hoping to check her bank balance but unfortunately she's only two feet tall so she'll have to wait until she gets home and do it on the computer. She really doesn't like to be reminded of how small she is. Shame.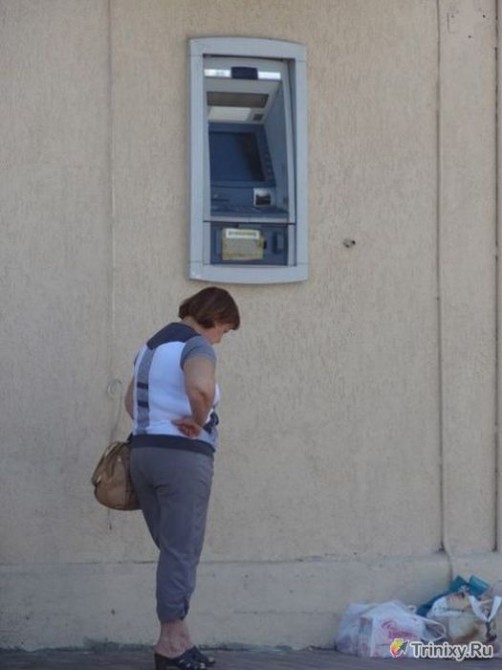 Derek used his pulsating Russian ingenuity to build this luxury cruiser. There's room for two adults, a child and a crate of vodka on this contraption. He was considering selling it on eBay but he just couldn't bring himself to part with it, it took him almost three hours to build.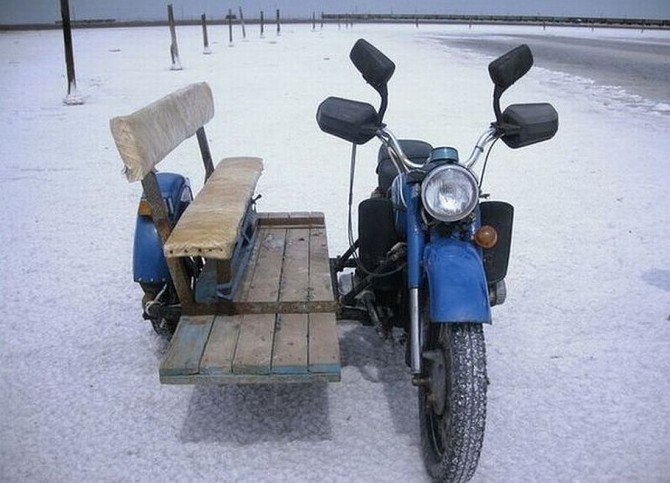 Geoff doesn't like being taken for a walk by Tony. Tony does it wrong and it hurts his shoulders being dragged about all day. Geoff keeps his mouth closed though, Tony's got a bit of a temper on him so it's better to keep quiet and deal with the embarrassment rather than start pushing his buttons. It's not worth the effort.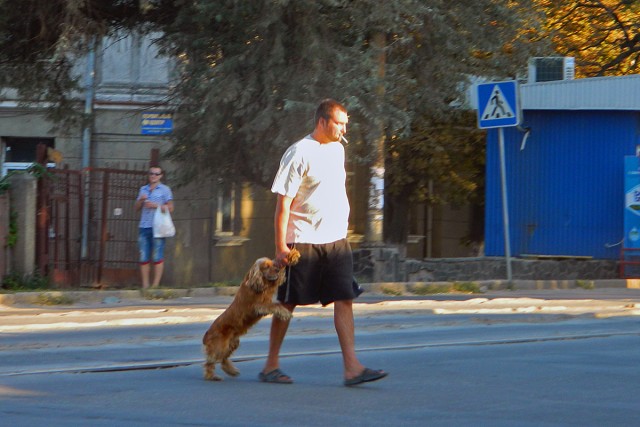 About half an hour after the photo above was taken Geoff "accidentally" bit off three of Tony's fingers and after he'd blacked out from blood loss Geoff laid a turd on his back. You don't mess with a spaniel.
☛ More Russian Madness Here: Russian Idiots Test Helmet With A Lump Hammer Then Fight