There's no denying that there were a lot of great television shows growing up in the 90s, but one of the best was undoubtedly Are You Afraid Of The Dark? because if you were allowed to stay up until 8pm you were guaranteed to get the shit scared out of you by any variety of ghosts or evil carnivals or whatever.
Featured Image VIA
There seems to be a real trend of rebooting classic 90s series at the moment – see Rugrats and X Men – but it's definitely one of the better ideas out there to remake, especially considering the success of the recent IT movie and Stranger Things. There was talk of a movie coming out in October of this year, but that seems to be delayed and plans have moved forward rapidly with a limited series instead.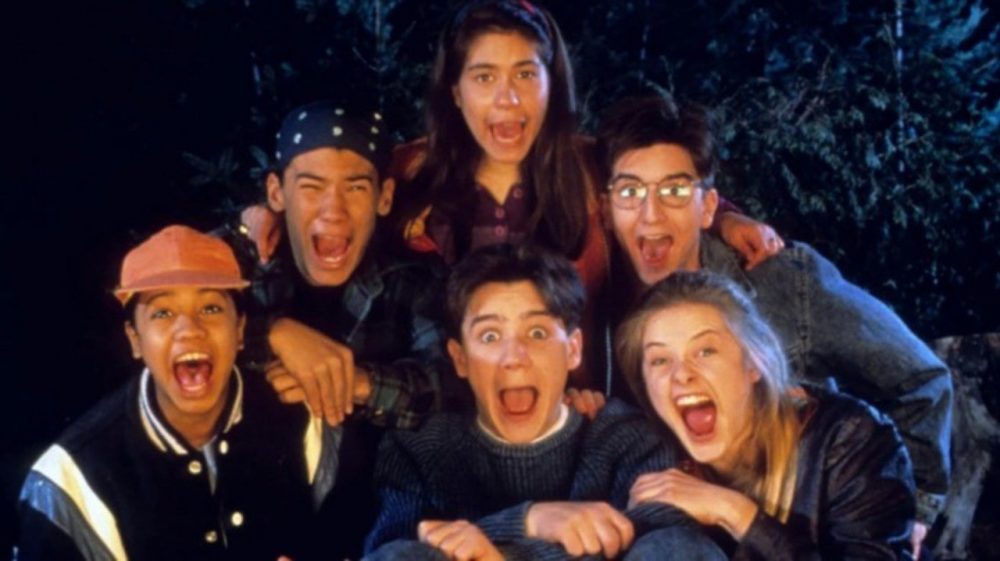 The series is scheduled for release in October and the following actors have already been cast in it:  Sam Ashe Arnold (Best.Worst.Weekend.Ever.), Miya Cech (Rim of the World), Tamara Smart (Artemis Fowl, The Worst Witch), Jeremy Taylor (It, Goosebumps 2:Haunted Halloween), Lyliana Wray (Top Gun: Maverick, Black-ish), and Rafael Casal (Blindspotting) and it will be directed by Dean Israelite (Power Rangers, Project Almanac). Yeah, I haven't got any idea who they are either, but at least it seems like they all have some pedigree and the fact that so many people are already all involved seems to indicate that at least it's actually going to happen.
As far as plot goes, the three episode (one hour each) series will feature an all new Midnight Society telling stories about The Carnival Of Doom, only to have them distressingly come to life. You know that's gonna be a major buzzkill when your parents want you back home from that campfire before midnight.
Anyway, this sounds like it's going to be wicked and hopefully it won't be too lame that adults like myself can enjoy it. If you need a reminder of just how awesome Are You Afraid Of The Dark was, then click here to check out some of the best episodes ever made by them. Seriously good stuff.