One of the funnier media plotlines of the year has revolved around the launch of right wing news station GB News and the myriad of technical difficulties and ridiculous situations that it's faced in its infancy with  it now emerging that founder Andrew Neil may never return after being close to tears on some days during his time at the station.
Featured Image VIA
Neil decided to take a leave of absence in late June shortly after the launch of the channel and had been scheduled to return in September, but an insider is saying that this might not be the case now: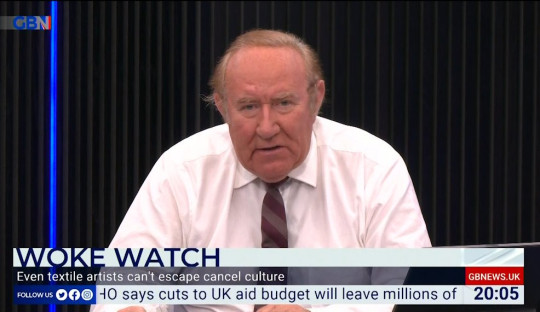 Andrew looked miserable, dejected and seriously stressed during the two weeks he was in Paddington.

It wasn't just the shambolic launch getting him down. It was the relentless technical failures making proper broadcasting impossible,' they said.

One night I was in the newsroom as he came off air after another hour of technical disasters. I think he was close to tears.

It's almost like he was never there. We hear rumours that relations between the chairman and chief executive Angelos Frangopoulos have completely broken down with Neil being frozen out of most decisions.
Oh dear. Sounds like the principles that GB News were founded on – ending cancel culture, giving everyone a right to free speech and an opinion – haven't exactly been adhered to behind the scenes and the whole organisation has turned into their own version of 'Animal Farm' which is ironically probably the situation they all despise and make fun of the the most themselves. You couldn't make it up.
I would normally end this by saying we'll have to see what happens with it all, but it seems like GB News is probably going to close down fairly soon after that one guy took the knee live on air and some shows are reported as having zero viewers. Sad.
For more of the same, check out Andrew Neil calling Boris Johnson out for an interview. That was a long time ago.