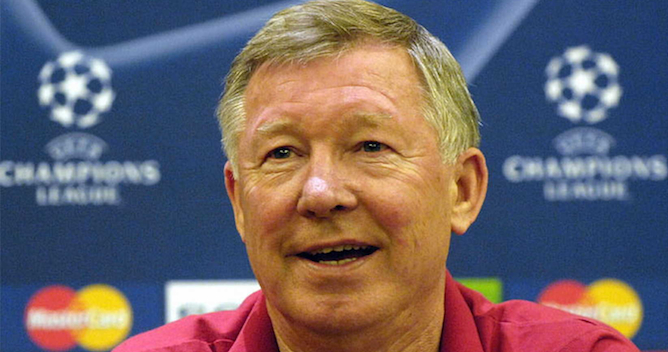 Wow. I bet many of you – including me – thought that the day would never come when Fergie actually decided to spit out his chewing gum once and for all, but it looks like that day is today. And boy am I happy about it, especially considering I've been waiting about 27 years for it. I can't wait to see all those dickhead Man United fans come crashing down to earth now that their precious little manager has moved on and their team turns into the new Liverpool. The next few seasons are going to be sick as this unfolds before our eyes.
First up I guess you've gotta look at the facts and – whether you like him or not and I definitely don't – you've probably gotta admit that Sir Alex is probably the best manager ever. It's incredible that he managed to stay in one of the biggest jobs in football for so long and during that time manage to win 38 trophies – a number which speaks for itself really.
I probably couldn't talk when he first took the reins and said that he planned to overhaul Liverpool's record number of league wins and everyone was like 'yeah, good one mate' but he managed to do it even though it meant winning the league ten times or something. Wow. The fact that he constantly rebuilt and remodelled his teams during his time at the club and they still managed to win a bunch of stuff is awesome too and not exactly easy to do. I mean look at Arsenal the last 8 years right? Whatever you say about the guy, you've gotta admit he was a sick manager and that's pretty much undisputed.
However, I'm sure I speak for most of the country when I say that over all my life watching football I've pretty much despised the guy. I remember way back when watching an FA Cup semi-final where Man United were one of the dirtiest teams ever and me and my dad were so disgusted we actually decided to support Villa in the final against them. Being Birmingham fans that was a pretty big deal. I can't remember the exact circumstances of those games because I was probably about 6 or something but I know must have been pretty horrendous for us to contemplate supporting Villa because for us that's like having sex with your sister or something.
☛ More Incest: Top Five Incestuous Crimes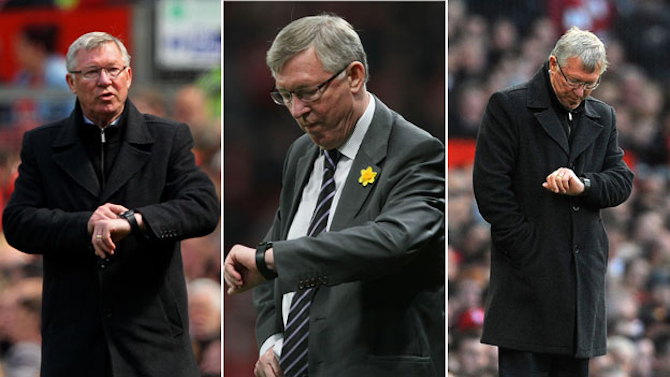 And don't get me started on all the Fergie time we've seen over the years. Sure, it's great testament to his teams that they keep fighting to the end, but most of the time even the staunchest Man United fan would have to admit (oh no wait they wouldn't) that the injury time added onto a game seemed to have come from nowhere. I lost track of the number of times I was watching a game just wishing that Man United would lose when they would come back in injury time to win it – probably most memorably in that '99 Champions League final (still can't believe that happened, especially after Bayern dicked them the whole game and hit the bar just before) and in that Man City derby where Owen scored in the 95th minute despite there only being 4 minutes added time.
I mean they even created the phrase 'Fergie Time' to coin this phenomenon it happened so often. It was such bullshit when this happened every single time they were losing/needing to win. And I mean getting loads of injury time, not them scoring late goals although the two were pretty much intrinsically linked. And don't get me started on how many penalties have been given at Old Trafford during his reign. I wonder if whoever comes in will get the same privileges or if it was purely an Alex Ferguson thing?
Right now the smart money is on David Moyes, although a bunch of people are saying it could be Jose Mourinho.
☛ Check This Out: Can You Get Any Luckier Than Man United?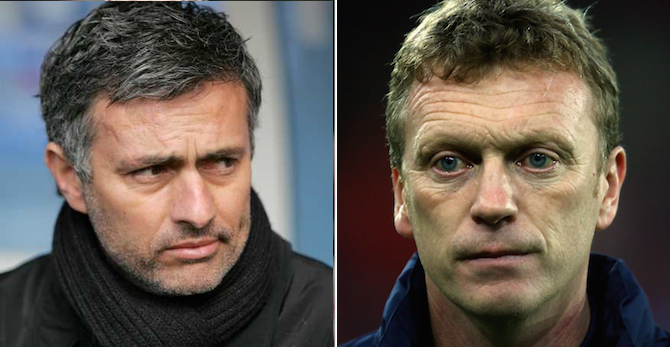 Both have been touted as successors to Sir Alex for a long time now and both undoubtedly have their qualities but I think Mourinho would be the better bet – if they could get him. He has a track record of trophies at a bunch of different clubs and there's no real worries that his personality and strength of character would be able to handle a dressing room like United's – although perhaps given his current tenure at Real Madrid and the complete breakdown in relations with players like Casillas this isn't quite as respected as it once was. There were also his comments sucking up to Man United after the Real Madrid game this year, which probably mean a lot more now……
Moyes has done a solid job at Everton on a ridiculously small budget and kept them challenging for some kind of honours pretty much throughout his time there and this obviously speaks volumes – as does his loyalty to the project – but so does the fact he's never actually won anything and that Everton seem to choke in all their big games (big FA Cup matches, that Champion's League qualifier against Villarreal). He's a solid yet unspectacular option, who's sure to see the project through, but there are still question marks over his ability to manage at the top level which may count against him.
There's also speculation it might be Jurgen Klopp, and given the job he's done at Dortmund it wouldn't be a surprise as he's one of the most highly rated young coaches in Europe right now. I don't know if he would want to leave Dortmund though as it seems like he wanted to build it up as a great club….still, with Gotze and perhaps Lewandowski off in the summer, the Man United job might be too good to pass up.
So yeah, don't really know which way that's going to go, but I hope whatever does happen we see the end of Fergie Time and the alleged/perceived/actual bias against Manchester United we see in the Premier League right now. I imagine it's already all sorted out though because I doubt Fergie would leave the club in the lurch like this, so we should find out in the next couple of days.
☛ Or It Could Be One Of These Guys: Check Out The 2013 Sexy Managers Calendar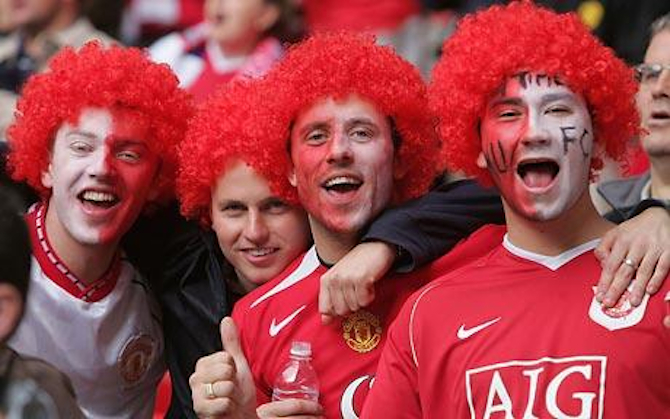 But anyway, the thing I probably hate Alex Ferguson the most for is the fact that you really have to blame him for the dearth of Manchester United fans that populate the world wherever you go, who all seem to share the same character traits: they're all massive twats and they all seem singularly driven in their appreciation of Manchester United and especially in their inability to EVER criticise a Manchester United player, even if they score a goal that is clearly offside or commit a horrendous tackle. And none of them have ever been to Old Trafford.
Oh yeah and of course how could I forget their most important character trait which justifies their fanatical support – that inevitably their dad or granddad or uncle or someone was from Manchester, so you know it was OK that they supported Manchester United. Because everyone from Manchester supports Manchester United. Oh wait, no you supported Manchester United because they always win and you're a loser in real life so by attaching yourself to something like Manchester United you can gloat over everyone, even though it's not actually anything to do with you.
Everyone knows about these kind of people and I'm sure you will have met at least ten in your life. They're the worst. And if Alex Ferguson hadn't started managing Man United and turned them into the global behemoth that they now are, I'm pretty sure they wouldn't exist. And if that isn't a good reason to hate the guy's guts then I don't know what is.
However, despite his misgivings and how much a lot of people hate him, you've got to say Sir Alex Ferguson was an institution of football – he's been around longer than I've been enjoying football – and a great man, and it is kinda sad to see him go given everything he's done for the sport in this country. But on the flipside of this, I'm so stoked to see him leave it's untrue. Whoever they get in to replace him I just can't see Man United operating like the club they have been for the next 27 years, because there is just no way they can win as much as they have done because everything about it was all down to Alex Ferguson pretty much. Even if they don't turn shit straight away, there will be a slow decline and all these Man United fans will slowly drift off and start supporting someone else – I just can't wait to find out who it will be.
This article wouldn't be complete if I didn't sceengrab some of the ridiculous reactions I've been seeing on Facebook into the post so here goes. I was going to search Twitter too but there was literally TOO MUCH to go through so I just kept it to Facebook, sorry about that, maybe I'll do a solely Twitter post later. Some of these response are the dumbest ever though – almost equivalent to the kind of stuff a five year old girl might write if her favourite boyband were breaking up. Oh yeah, and none of these people are from anywhere near Manchester. Enjoy:
☛ More Alex Ferguson: Alex Ferguson Does Gangnam Style