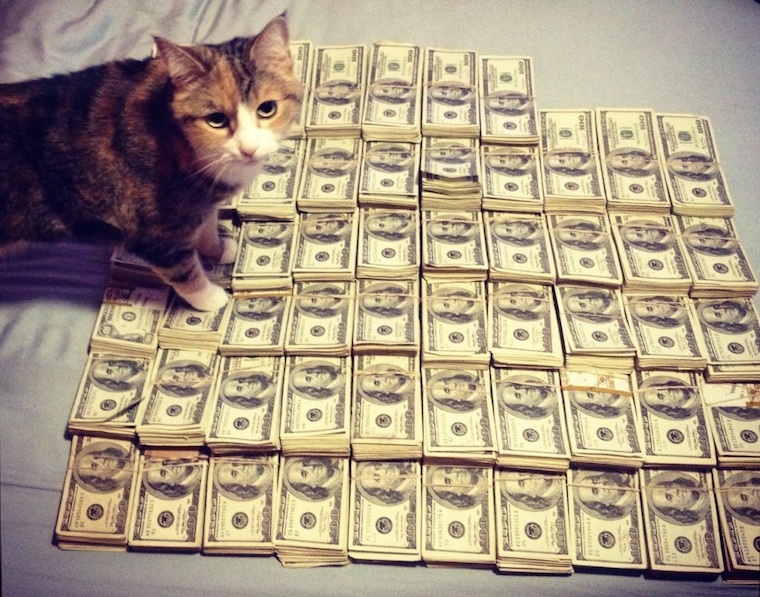 Remember when the lottery first started in the UK? Maybe not, but I do. It was 1994, and I was about 10 or 11, around at my friend Sarah's house (she wasn't really my friend, but she lived 3 doors down and our parents were friends – I think she's a forensic psychologist now), and her mum had bought a solitary ticket. I remember being sat in their living room, whooping with genuine joy for her mum who had managed to get FOUR NUMBERS on the first ever lottery draw – four! Back in those days, that was some serious money (these days, about £20) and set the precedent for every time I've watched the lottery since.
☛ Watch This: Unluckiest Dude Turns Into The Luckiest Dude After Winning $250,000 Live On TV
A few days ago, a couple of blood-boilingly lucky fucks won on the Arkansas state lottery not ONCE but TWICE. IN ONE DAY. On first reading this story, they made out like these people had been on a fishing trip in the morning, gone to a shop, bought a lottery ticket, then did the same on the way home – turns out they were scratchies they bought, not proper lottery tickets, but still – first ticket worth a million bucks, second worth $50k and both of them bought from the same shop. You'd be absolutely raging if you were that shopkeeper, huh? A slippery slope, however, if you start scratching off every single $10 scratchie in the place, and none of them come in, you're up shit creek needing a pretty expensive paddle (like when I start to mess about with the Paddy Power app on a Saturday afternoon).
☛ Check This Out Next: Brit Wins £161 Million Euromillions Jackpot 
The nice thing is that John and Terri (the bastards who won) said they'll be spending the money on clearing their debts and investing in their retirement, and would play the lottery again (no brainer, I'd have been on for a third go right there and then) though the mugs said they are gonna keep their jobs rather than become professional gamblers.
Check out the video from ABC breakfast – dude presenting is so incredulous. The best part is the pained voice of the unlucky runner earning $2 an hour and working his bollocks off – "ARE YOU KIDDING ME?!".
☛ Read Next: We Won The Euromillions! 
[yframe url='http://www.youtube.com/watch?v=8v9iuNVVa74′]