Things seem to be going from bad to worse for silly old Nonceson (and rightly so) after a lawyer revealed that his teenage victim is perfectly within her rights to sue the footballer for up to £1million.
Featured Image VIA
The judge revealed earlier this week that he's looking at up to 10 years in prison after being found guilty of one count of sexual activity with a child. I'd imagine that's a pretty awkward scenario in itself; not to mention the release of those embarrassing text messages, and that big furore over his pubes. But now he could be faced with further court proceedings if the 15 year old that he groomed decides to follow the advice of this lawyer. And let's face it, she definitely will if there's the promise of a small fortune being dangled in front of her. Although, to be fair Johnson can probably spare a few quid, considering he has an estimated wealth of £15million.
The lawyer, who works for one of the UK's leading civil claims companies, explained that:
…If there was potential of long-lasting psychological damage, it could be £1million.

If it is not a long-term issue, I still envisage a six-figure payout.
It is likely that the victim could pursue the 28 year old for psychological trauma and post-traumatic stress.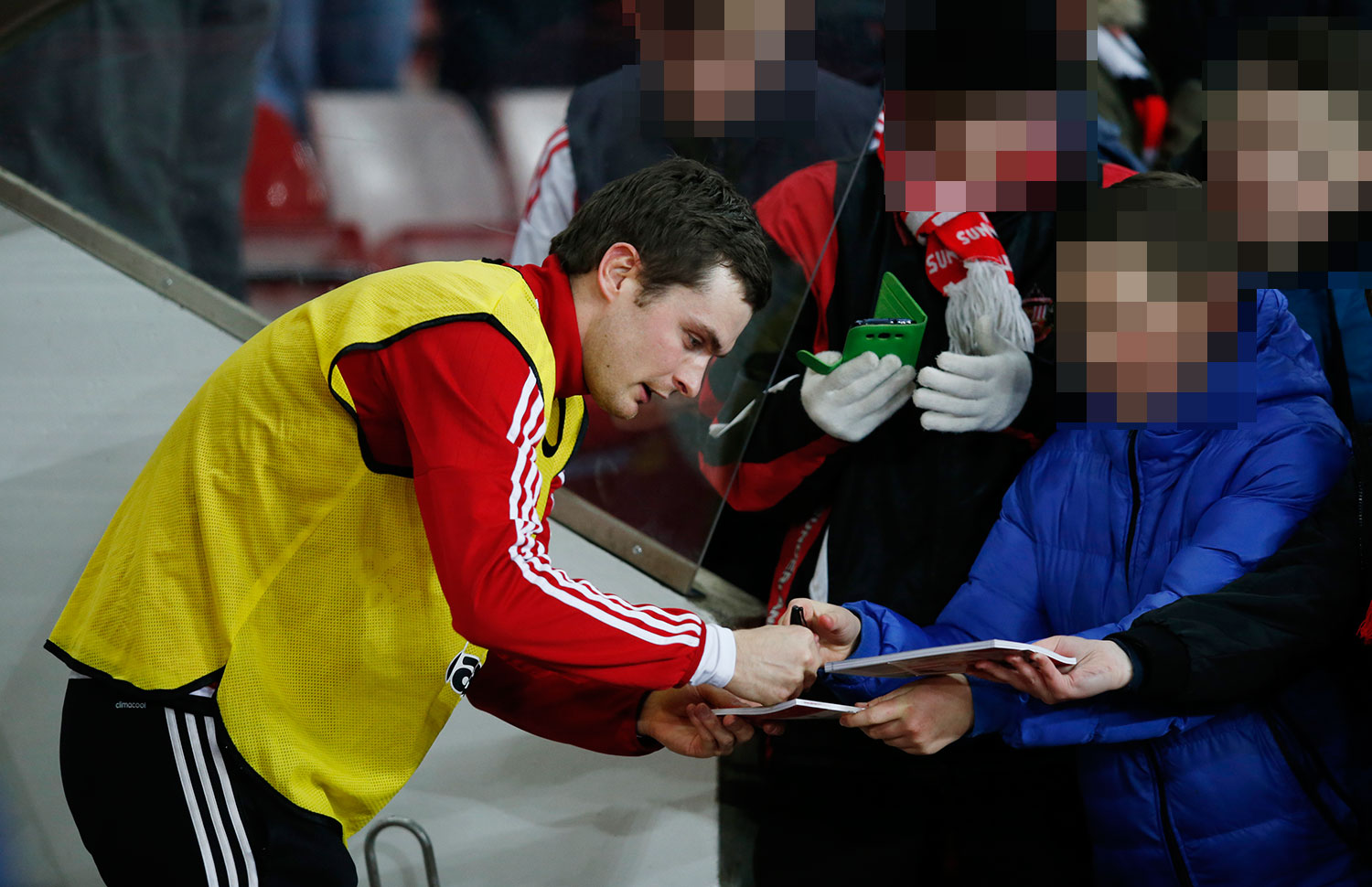 The lawyer went on to advise that the fact Johnson denied all charges for almost a year will play to her advantage in any attempt to seek compensation.
Image VIA
The victim, unnamed for legal reasons, has already said in a statement that she feels her quality of life has suffered as a result of her interaction with Johnson:
I felt used and let down by him. It's been the hardest year of my life and I've had to face so much abuse after he claimed his innocence.

I was made out to be a liar, if anything, I held things back because I didn't want all of this to come out.

What happened in his car has turned my life upside down. I have lost all of my confidence. My school work has suffered.

There are people out there who have made assumptions about me and that alone has been hard to deal with.

The gossip on social media and hearing all of the horrible names that people have been calling me has been devastating to me, my friends and my family.

Him being found guilty, shows everyone I was telling the truth.
That's got to be worth a mil, right?
I wouldn't be surprised if Johnson himself tried to claim compensation after The Sun published this picture of him on their front page.