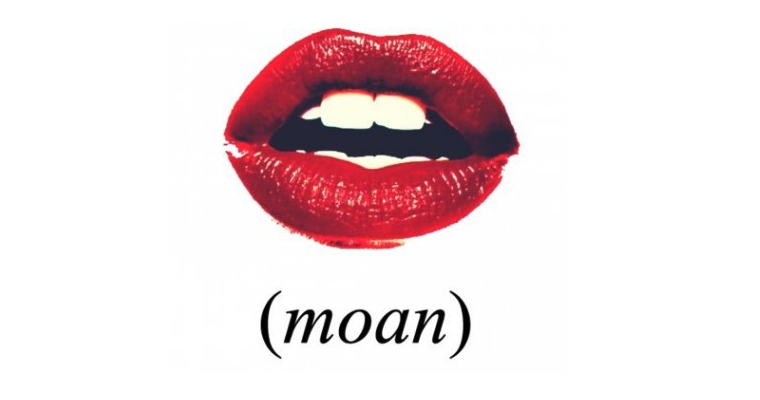 So, blowjobs. Lets talk about them. Recent decades have seen a rolling, wild sea of vibrating cockrings, flavoured lubricants, remote-controlled couple's toys, and urm, butt plugs. R-Rated sex shops are popping up on the high street, and suddenly big producers are very interested in spicing up our sex lives for us. That's very of nice of them. Thanks, guys.The most recent product to surface on the scene is 
The Masque
. If you're comfortable enough with your partner to introduce tacky-ass fads to your sex life and not feel like a fvcking baboon, then I'm sure this new product will float your love boat. 
The Masque
 – ooh, so Film Noir – is an "orally-dissolvable, flavored gel strip" that will probably "take the intimacy between you and your partner to the next level" (and I'm guessing that by "next level" they mean third base).If you like the sound of that then I guess I'm obliged to let you know that
 The Masque
 can be found online right
here
. One packet costs $9.95 and contains three tongue strips that last around 15 minutes a piece. It's the sexy equivalent of Listerine and it comes in chocolate, strawberry, mango, and watermelon flavour.
If you're unsure whether this product is right for you, perhaps you will find it appealing if:
Your woman often says things like, "Oh, babe, I really would love to perform oral sex on you, but unfortunately your dick doesn't taste like chocolate, so urm, no".
Your woman often mentions that she does not enjoy the taste of your "salts, bitters, and proteins" and would really appreciate a sex product with "microencapsulated masking ingredients" to cover your bad taste.
You believe this product has the power to con your woman into becoming a blowjob fanatic.
You can't remember the last time you showered and washed.
You're just really into your penis tasting like a popsicle.
You want a fifteen minute long blowjob that'll cost you $3.31 a pop (a small price to pay for big loving, I reckon).
But hey, you know, enjoy fads while they last. Perhaps this product will, in the words of The Masque website, "bring you and your partner closer together – inside the bedroom and out". Now I don't know what the fvck that means but I do know that apparently a blowjob is better than no job. Enjoy third base.