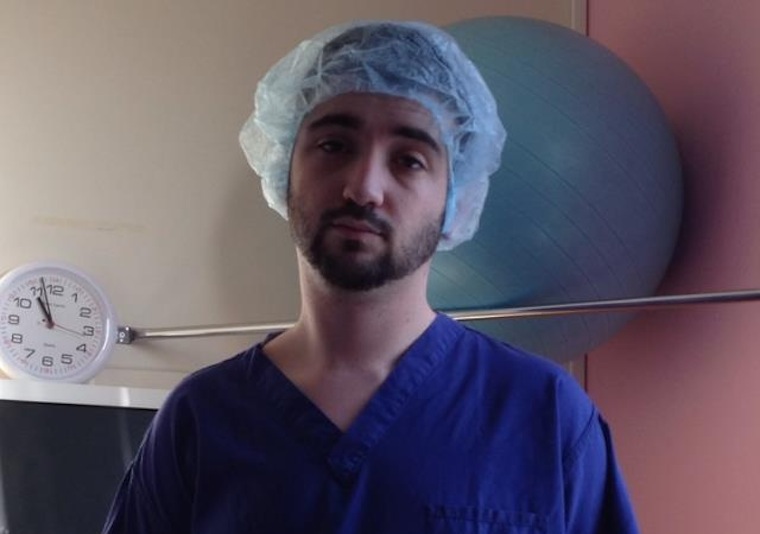 Doctor P is a dubstep producer and DJ, in case you thought we were talking about Holby City's latest addition. Doctor P was one of the guys who was first on the scene smashing out the 'wah wah wub wub' dirty dubstep. Doctor P, Flux Pavilion and Funtcase all kicked things off in a big way when they were dropping tunes on Circus Records a few years back. Radio One Extra picked up Doctor P's track 'Sweet Shop', and it all went massive. America got the Dubstep bug and now people like Skrillex are earning millions on millions each year from DJ sets and radio royalties. Even if you're not particularly into this type of music, these guys have done well. They've persisted at a genre they are good at, and made something that appeals to the mass market. I say fair play.
So, while I was driving down the Rochdale Road today (grim), I had Radio 1 on and Doctor P's new track called 'Galaxies & Stars' was played. As soon as it came on I could hear that Doctor P had sampled/taken inspiration from KRS-One's track 'Step Into A World'. Now there's nothing wrong with this at all. Atists sample/copy/are inspired by other artists all the time. It happens. It's always happened. But as Doctor P's new track 'Galaxies & Stars' played out, I kept hearing parts of other tracks within it. First I heard the KRS-One intro, then some 'Naa na na na na' that sounded very similar to 'Ini Kamoze – Here Come The Hotstepper', then something in the background that sounded like it was from 'Major Lazer – Pon De Floor', then finally hearing the drop I instantly thought was very much like Skrillex's massive hit BANGARANG.
Check out Doctor P's track 'Galaxies & Stars' below, and also the four tracks I mentioned, can you hear them within the track?
Doctor P – Galaxies & Stars


KRS-One – Step Into A World –
Pretty much exactly the same as the intro on Doctor P's track:


Ini Kamoze – Here Comes The Hotstepper
Sounds just like the 'Naa na na na naa' section of Galaxies & Stars:


Major Lazer – Pon De Floor
A slowed down version of the hook from Major Lazer can be heard in the background of Doctor P's track around 2.57:


Skrillex – BANGARANG
I guess most of this wub wub noisy dubstep that's being released has a similarity to any of Skrillex's tracks, but the drop on Doctor P's Galaxies & Stars even more so:


Now, as I said before, artists sample all the time, even Daft Punk did it on most of their tracks, there's nothing wrong with that. But the impression I get from Doctor P's new track is that him and his manager have sat down and thought, 'How can we make a massive hit that will be played on the Radio all day every day? How about we just take some hooks from other songs that have all been extremely successful and make a new track out of them'. Although no doubt a sure fire way to write a hit, this surely lacks any creativity.