I know some of our readers are getting annoyed at all the updates following XXXTentacion's death, but we've got targets to hit to keep this site going and these are the sort of posts bringing in the page views. Sorry!
Featured Image VIA
Anyway, police have indeed arrested someone they suspect of being the gunman who murdered 20-year-old XXXTentacion earlier this week. 22-year-old Dedrick D Williams has been taken into custody on one count of first degree murder.
Does this look like the face of a man who would do such a thing?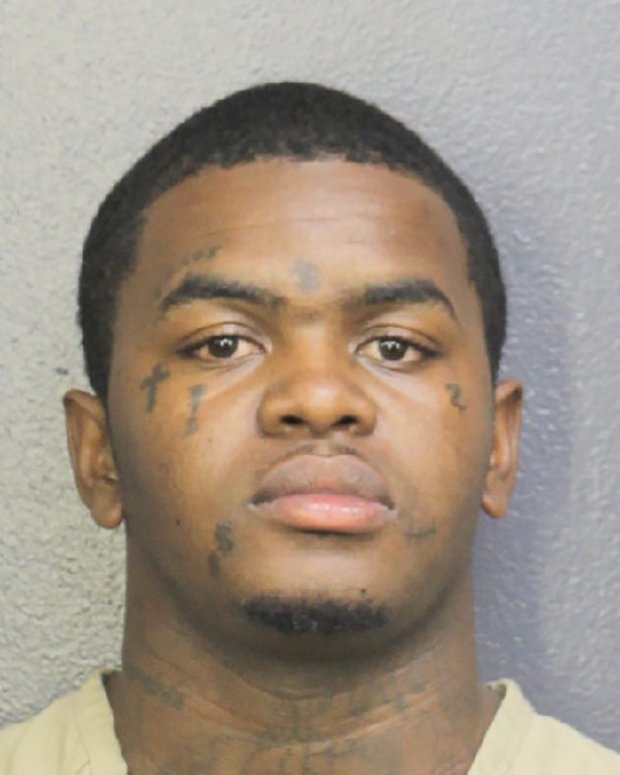 You're telling me the bloke with snakes (those are snakes right?), dollar signs and crosses tattooed all over his face and neck would commit such a heinous act? Next thing you'll tell me is that this guy with a gun tattooed on his forehead is carrying an actual gun on him. Whoa!
An interesting tidbit from the police is that they believe the shooting may not have even been a premeditated attack on XXXTentacion, but an opportunistic robbery (XXXTentacion's Louis Vuitton bag was stolen from the scene). Seems unlikely, but pretty mental if that's the case.
Taking into account the list of horrors XXXTentacion put his ex-girlfriend through, Dedrick D Williams may have just done at least one person a favour.