As you may have heard, 20-year-old rapper XXXTentacion was gunned down and killed in Miami. We thought we'd play it respectful in our coverage as we didn't know much about the guy.
Featured Image VIA
Well turns out XXXTentacion was a scumbag of the highest order in his personal life. He beat the crap out of his pregnant girlfriend, abused her for months, and attacked his gay cell mate in prison for "staring" at him.
Here are some examples of the heinous things he did to his girlfriend and others throughout  his life (most screwed up parts highlighted).
Via Pitchfork:
He slapped her and broke her iPhone 6S, because she had complimented a male friend on his new jewelry. (XXXTentacion later repaired the phone.) Later that day, XXXTentacion left the room and returned with two grilling implements—a "barbecue pitchfork" and a "barbecue cleaner," she said—and told her to pick between them, because he was going to put one of them in her vagina. She chose the fork. He told her to undress. He was lightly dragging the tool against her inner thigh when she passed out. He did not penetrate her with it.
About a week and a half into their stint in Orlando, the woman and XXXTentacion were on their way to a show together. They listened to one of XXXTentacion's songs in the car and she sang along with his verse. Then she hummed along with a verse from a featured artist on the track. When they arrived home after the show, he took her into the bathroom. "And he was asking me why I was singing his friend's part of the song, if I like him, why do I like him, like do I ever look at his Twitter," she said.
Then, XXXTentacion head-butted her, punched her, stomped on her, and put her in the bathtub, where he continued hitting and kicking her. "He also wanted to cut out my tongue because I was singing the song," she said. She tried to run away down the street. He tackled her, causing her head to hit the pavement. She suffered black eyes, a lump on the back of her head, scratch marks, and bruises, including a large bruise on her ankle where he stomped her.
Also while living in Orlando, he hit her with white plastic clothes hangers. "He broke a good 30 hangers on my legs," she said. Around this time, he tried cutting her hair, and he held her head under running water in the bathtub.
When XXXTentacion got out of jail, they moved back in together in North Miami. (On September 16, 2016, court records show, XXXTentacion agreed to house arrest, and was released.) He told her he knew she had cheated on him. He put a knife to her neck, strangled her "a little bit," and called her a "ho," she said. That night, he woke her up and told her to go outside, where he picked up an empty glass beer bottle and demanded that she tell him the truth or, "I'm going to fuck you up." She replied that she already was telling him the truth, that she had cheated and was sorry. He dropped the bottle, slapped her, and let her go back to bed.
About a week later, she and XXXTentacion moved to an apartment in Sweetwater, Fla. In two incidents there, XXXTentacion grabbed her by the neck, strangled her, and forced her down on the bed before another person who lived there came to the rescue. "I'm like scared," she said, recalling how she felt. "It's like he's going to like end up killing me or something."
• In early October 2016, she found out that she was pregnant by XXXTentacion. The pregnancy was planned by both of them. On the afternoon of October 6, he told her to move from the bed they were lying on. He then went out onto the balcony, where she could still hear him, and called up the person she had slept with while XXXTentacion was in jail, demanding to know everything. When XXXTentacion returned inside, he told her, "You need to tell me the truth right now or I'll kill you and this jit." She said that "jit" was slang for the unborn child.
He then started elbowing, head-butting, and punching her. He strangled her until she almost passed out. He took her to the bathroom and demanded one last time that she tell him everything or he would kill her in the bathtub. She couldn't even recognize her face in the mirror—it looked "distorted"—and her left eye was completely shut and "leaking blood." She was losing vision. She vomited.
For the next two days she didn't leave that room except to use an adjacent bathroom. She couldn't find a way to flee. There were bars on the windows. "If you're smart, you would stay with me until you get a car and you have enough money to move into an apartment," he told her. "Because if you leave now, you're just setting yourself up for failure. You're going to be homeless."
• Around 2 a.m. on October 8, XXXTentacion was in the living room of the apartment playing Minecraft and using Skype. She let him know she was going into the kitchen to make him some food. She opened the refrigerator door wide enough so that he wouldn't be able to see her if he she crouched down, and then she opened a side door and ran to the nearest main street she knew.She didn't have any money. She asked someone if she could use their phone and called the only number she knew by heart. It was the number for the ex-boyfriend she had been living with the night she agreed to move in with XXXTentacion. That ex-boyfriend's mother drove her to the Miami Beach police department.
In 2016 XXXTentacion was accused of homophobia after he sat down for an interview with Adam Grandmaison for the YouTube podcast "No Jumper."
During the podcast the rapper told a story of choking and severely beating a cellmate he suspected was gay while they both were housed in a juvenile detention center. "Don't think I'm trying to be f—ing cliché or a weirdo when I say this, but I was going crazy," he said. "Like, I smear his blood on my face, in my hands, I got it in my nails, bro, I had it all over me."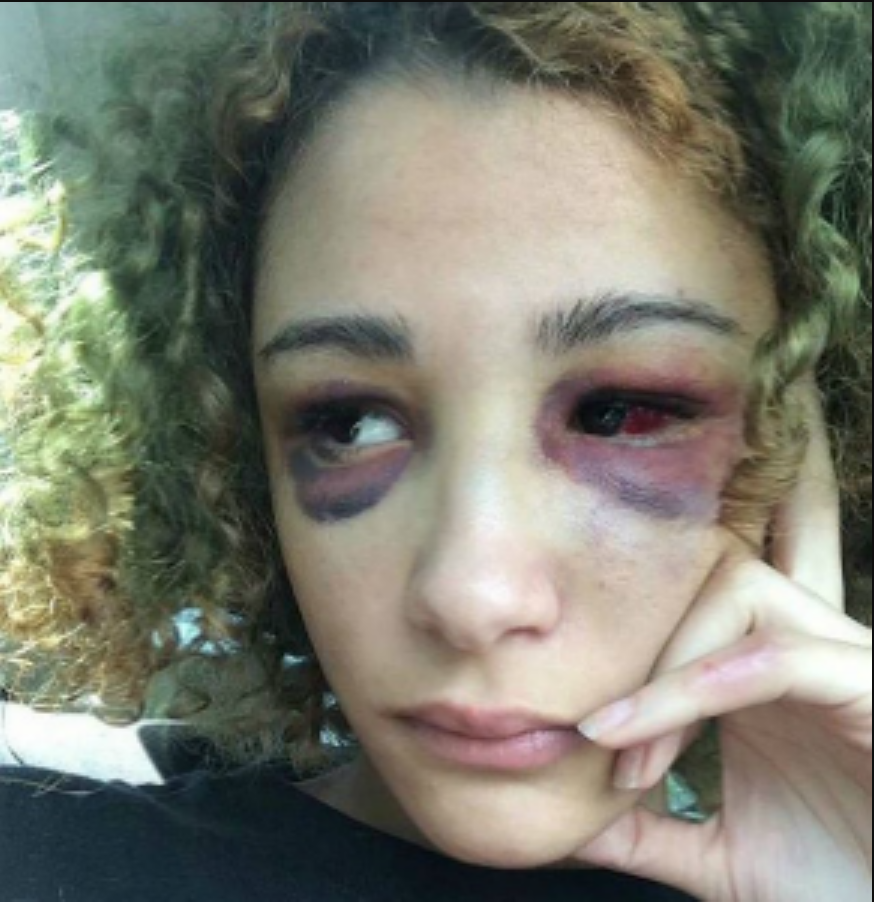 The girl you see in the photos above is, of course, XXXTentacion's ex girlfriend Geneva Ayala. She has now broken her silence on the rapper's death, saying she is "broken" despite their troublesome history.
Geneva wrote on Twitter:
I know y'all don't f**k w me, but this isn't about me. Just please stop tagging me in disrespectful threads and arguments. I honestly don't care for any of the hype. I lost someone close to me. leave me alone.
She went on:
It's disgusting that people are speaking for me. I don't care if no one cared about me however many months ago, I didn't lose my life. he did. It's permanent. I'm still here.

Like how do you think that makes me feel? Everyone expecting me to be relieved or happy?! no, I'm broken.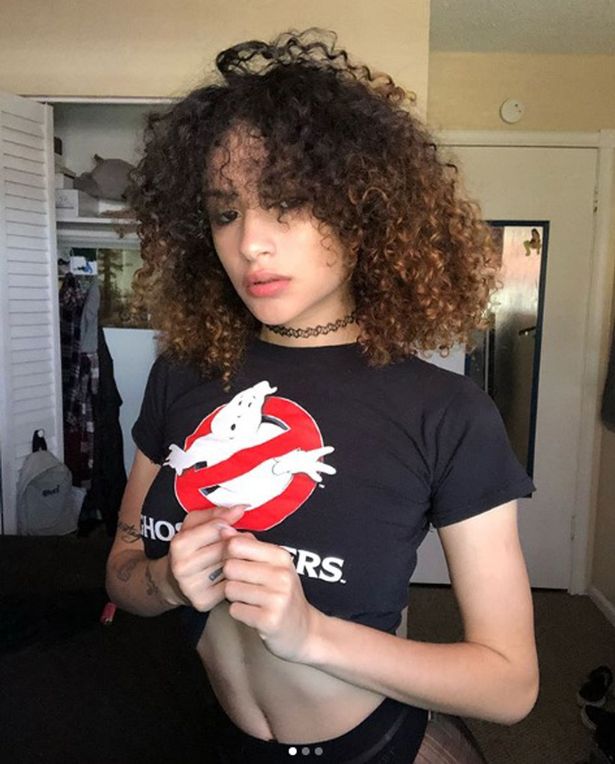 Good news is Geneva has started to receive an influx of donations to the GoFundMe page set up to help her with her medical bills following the assault by her ex. 
In October 2016, she started the fundraiser because she was required to have surgery on her eye and other areas on her face that had been damaged by an "aggressive hit".
She wrote on the GoFundMe page:
There's two fractures in my left eye socket due to an aggressive hit, along with nose and jaw fractures. since these bones are fractured they're piercing into the back of my eyeball causing damage to an optical nerve and my eye itself.

The left side of my face has lost some sensation, I cannot feel my upper lip on the left side, and same for my upper teeth on the left side. And as for my left eye's vision, it's diminishing as the days go by.

It's crucial i get the surgery otherwise my eyeball will die and the nerve connecting my lip/cheek and teeth will eventually die as well.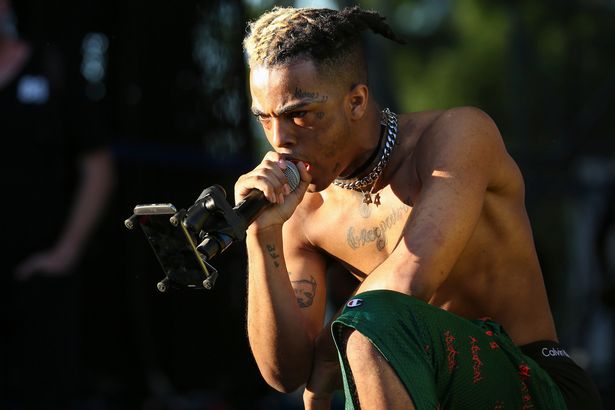 Images VIA
So yeah, all this information does make discussing the death of XXXTentacion a bit weird now. Some are mourning him and blaming mental illness, while completely ignoring his violent history and gay bashing. I mean, he donated to charity! He can't have been that bad, right?
Obviously in a vacuum it's terrible that any 20-year-old loses their life, but you absolutely can't ignore how badly this guy treated people throughout his life. Certain things you just can't erase from someone's reputation and legacy.
For a look around the Florida mansion XXXTentacion was putting the finishing touches to before he was killed, click HERE.