Fresh off the revelation that Andrew Lincoln wasn't first choice to play Rick Grimes in The Walking Dead, is this story that means that one of our favourite movies might have turned out very, very differently.
This time it's the turn of Elf, which even I have to a admit is a completely sick Christmas movie – and I usually hate Will Ferrell. I only actually ended up going to see it because I had free tickets, but it turned out to be a great decision.
It might not have ended up being so good though if the movie had been made with the original choice for Buddy The Elf in the main role. It turns out that the script was originally written in the mid 90s with none other than Jim Carrey in mind for the lead role.
Featured Image VIA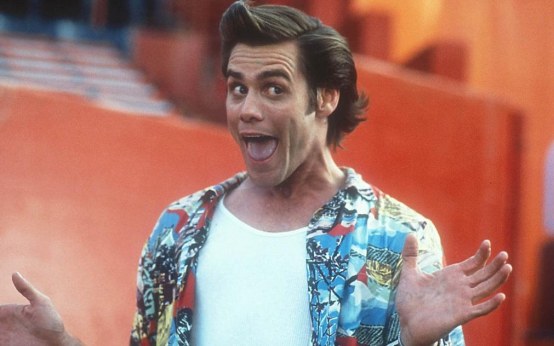 Image VIA 
Fortunately (unfortunately?), Carrey turned it down as he had just become a household name following the success of Ace Ventura and The Mask, and the script floated around Hollywood until Will Ferrell was tapped up for it at the turn of the millennium. The rest is history.
If you've got your heart set on an Elf sequel though, it's bad news – Ferrell says he will never do it even though he was offered $29 million. He just says he doesn't want to ruin the legacy of the movie with a load of bad reviews. Fair enough.
Check him out insulting Mark Wahlberg to fuck though in this recent video to cheer yourself up.