News just gets darker by the day doesn't it? Just last week those pictures of a Satanic murderer's home surfaced and freaked everyone out. Now this callous horror story comes to the fore. Humanity is screwed.
This fresh slice of terror originates in Olsztyn, Poland and quite frankly it's rather shocking. Joanna Grabowski, a 30-year-old mother of 5 went and did a really awful thing, and then, amazingly, made it even more awful.
Grabowski met and married a disabled, wheelchair bound chap called Piotr who had been working for a charity called Caritas. Caritas were financially supporting Grabowski and her kids and during this time she fell in love with Piotr.
Grabowski, it seems, went off Piotr fairly soon after marriage and started getting it on with a fella named Lucasz Pawalak. Piotr wasn't overly chuffed about it and when Grabowski asked if Pawalak could visit them in their home he rightly refused. That's really not on is it? She was unperturbed though, and obviously pretty sadistic. She decided to get Pawalak and his mate Jacek Kaminski to murder Piotr.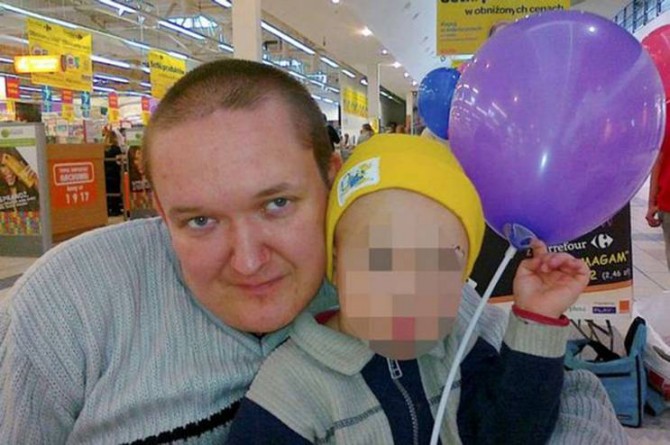 Grabowski informed the two guys when Piotr was alone in the park so they could hide in the bushes before going about their deadly business. They jumped out from their cover and strangled him to death in the park with a belt.
So this is already a horrible and harrowing story, but to make matters even more sick and twisted she rewarded the killers with a threesome as her husband's corpse lay in the park. Wow.
Grabowski has been handed a 25 year sentence and the other two are awaiting their punishment. Let's hope they don't strike it lucky and get off Scott free like that jammy Swedish pervert the other day.