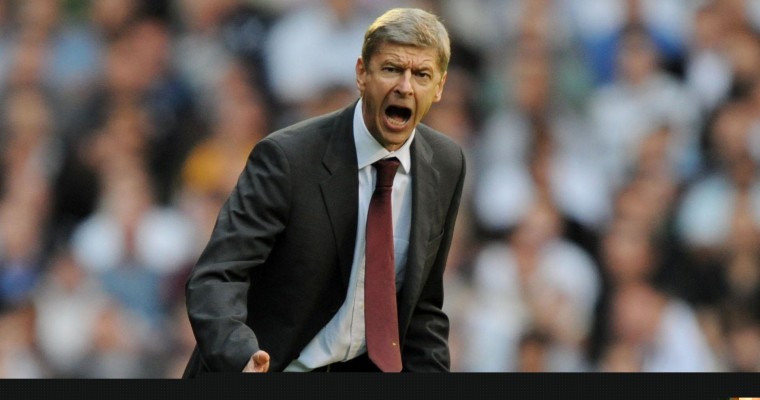 Arsenal are a far cry from their team of 'invincibles' of the 2003-04 Premier League season. In May 2005, the steady trickle of trophies amassed under Wenger came to a stop after sneaking a win on penalties against Man United in the FA cup final. Since then, they have all but dried up.
Close calls include that Champions League final against Barcelona in which they failed. Then they had a chance last season, of course, but the mighty Birmingham told them to do one and said 'this trophy is ours boys, go find your own!' Seriously, Birmingham outplayed them from start to finish and fully deserved that cup win.
I think the fact that several of Arsenal's top performers in the last few years have left, speaks volumes. Arsenal isn't a club most footballers would be happy to retire at. Some didn't even want to play past 25 years old while they were there. Vieira left, Henry left, Pires left, Cole left, Flamini left and then more recently Fabregas and Nasri both left. This gives the impression that their players wouldn't be happy to look back on their careers and say with pride, 'yea I played for Arsenal.'
Arsenal began this season like a club in decline. Seeing their inept, Sunday league performances, part of me felt really bad. What had this once big club become? I pitied them. They were pathetic, a joke. I mistakenly thought, 'This is painful, I hope they get back to winning again soon.' Fast forward a few months, they are on a winning streak and I realise that I was a silly bastard for thinking that. So here's my rundown as to why it is impossible to like Arsenal.
Arsene Wenger
Let's start with the head clown. There's not much to be said about Arsene Wenger that hasn't been said, repeatedly, by everyone, since his reign started. I don't think there has ever been a more graceless manager in the history of football. I have never, ever seen a post match interview after an Arsenal loss where he has said, 'well done to the other team they beat us and they deserved to beat us.'
Instead, we hear about injustices done to his team by the referee or how the other team couldn't beat Arsenal at football and were 'too rough' on his team. They are grown men, they can handle themselves. Wenger's most famous trait, however, is his selective vision, where he is blind to any underhanded or dirty tactics employed by his own players.
We all know how big of a tool Wenger is, so there's no point just repeating what everybody already thinks. However, we will look at his supporting cast.