Conor McGregor is currently on tour in Russia where he has already rubbed some people up the wrong way after making some disparaging remarks about Dagestan and having a bottle thrown at him, but it was a bottle of his own whiskey 'Proper Twelve' that McGregor gifted Vladimir Putin when he met the Russian President.
Featured Image VIA
McGregor admitted afterwards that Putin's team tested the whiskey for poison before giving it to Putin. Via Fox News:
President Putin's security detail is second to none, as I am sure you know. You know you don't mess around with Vladimir.

[They] had to take the liquid from the bottle to make sure the liquid was safe and it was not maybe poisoned or whatnot.

And then it was gifted to Vladimir Putin.
I guess you can never be too careful, especially considering McGregor will know that Putin personally called Khabib Nurmagomedov to congratulate him after he bashed McGregor's face in last year. Question is – what would have happened to McGregor if the tests came back positive?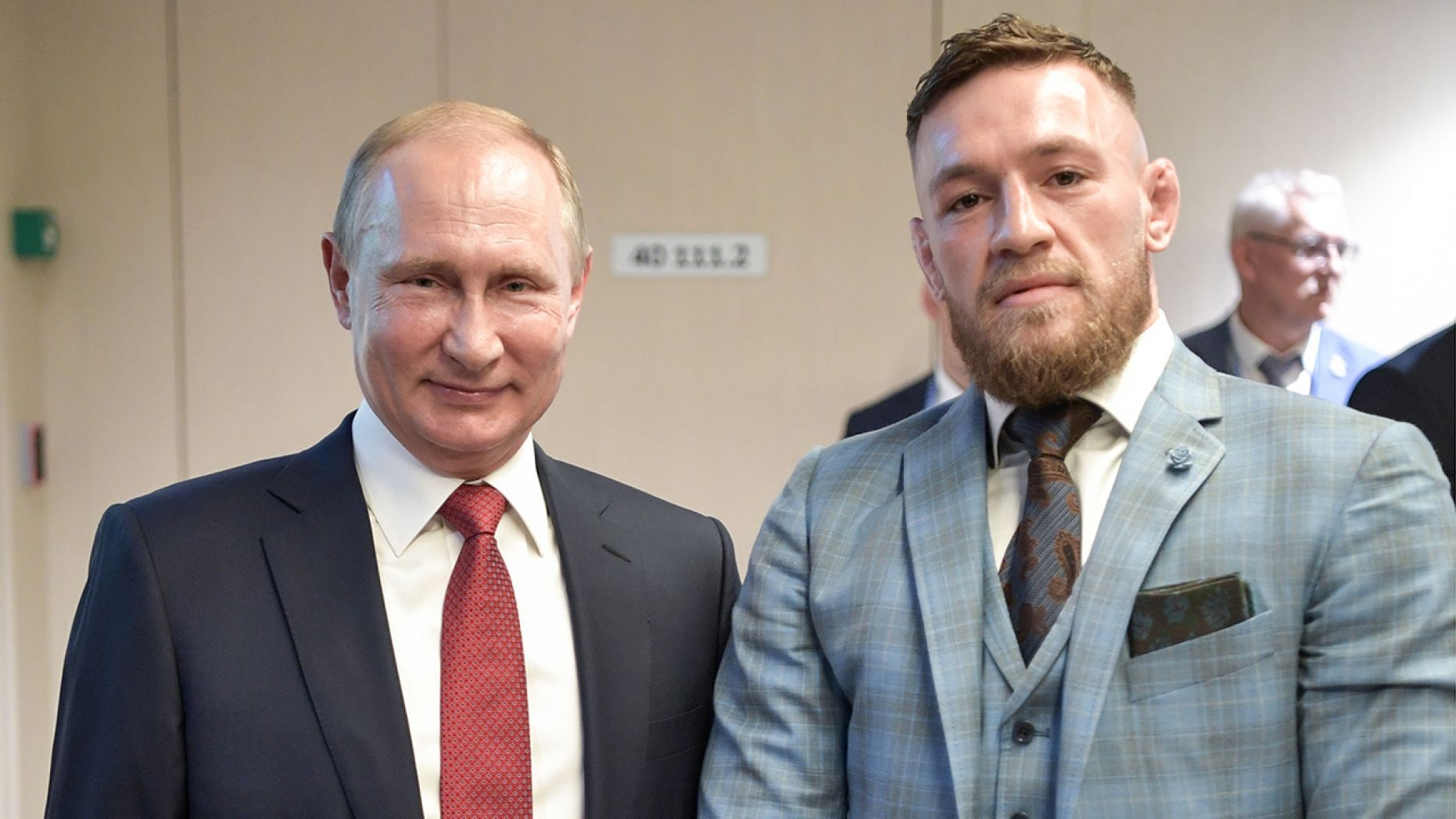 McGregor added that he hasn't spoken to Putin since to see what he thought of the whiskey, "although I'm sure he did have a taste of it and I'm sure he enjoyed it."
It's just as well he thinks that, because we all saw what happened to the old Irish man who turned down a glass of Conor's whiskey in Dublin – McGregor punched him right in the face. Who knew he was so sensitive?