I've sat in a meeting before, pen in hand, notepad in front of me, with an endless amount of possibilities and an over abundance of an imagination 'this is going be to magical' my mind tells me. My hand quivers at the prospect. My pen touches the paper, and the electricity runs through me as my eyes widen and a wind blows the hair out of my face. It's all a blank from then on, what happens during the dead space when you doodle, in between nodding at your boss is unknown and will forever be a mystery. The meeting ends and you look up to see the conference room is empty, leaving you with your masterpiece. You look down at it, an excitement fills you like a child opening their Christmas presents. Suddenly the wind causing your hair to flow majestically, with a loud epic soundtrack dies down and your eyes transform into a squint. This isn't what you expected. This isn't what you wanted at all, you think as you look down at the anatomically inaccurate cartoon animal saying 'RUFF DAY!' in an awkward speech bubble.
☛  More Artwork: Introducing Boneface – QOTSA's New Favourite Artist
Then one day someone sends you a link saying 'this is awesome' and you wonder whether you should bother giving the person the satisfaction of actually looking at it, but you're aware they're sitting a few desks away from you and you can feel their eager eyes burning into your sleepy head. Smiling slightly, you turn and click on the link, expecting a Buzzfeed article of '10 AWESOME CATS IN AWESOME SITUATIONS BEING AWESOME WITH A STICK SO AWESOME'.
Today I didn't exercise my elongated sigh and single tear at the absurdity of work emails. My eyes widened and I felt a gush of wind flow through my hair. This is what I see in my mind when I have a pen and notepad, and this is perfect. Artist Vince Low has created scribbles of famous actors, leaving behind a chaotic perfection of layers and layers of pencil.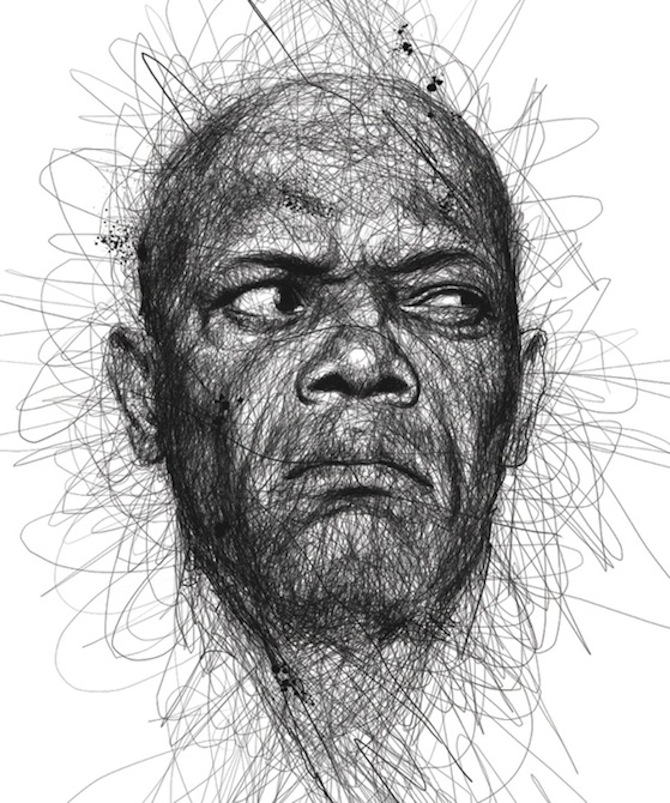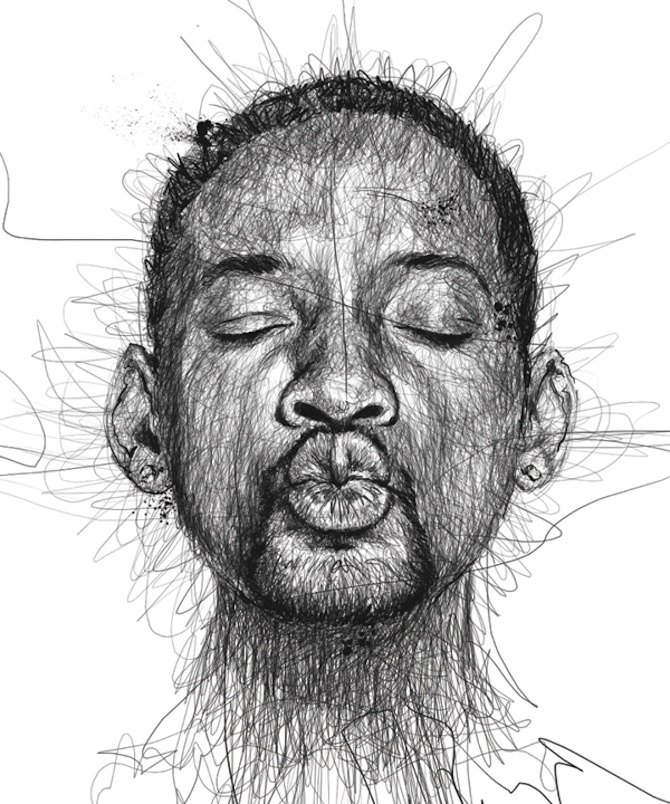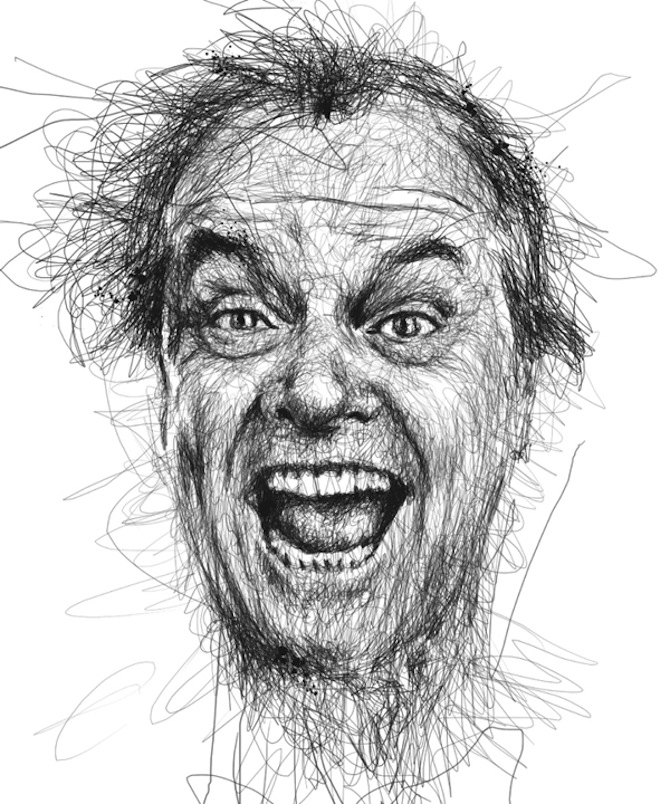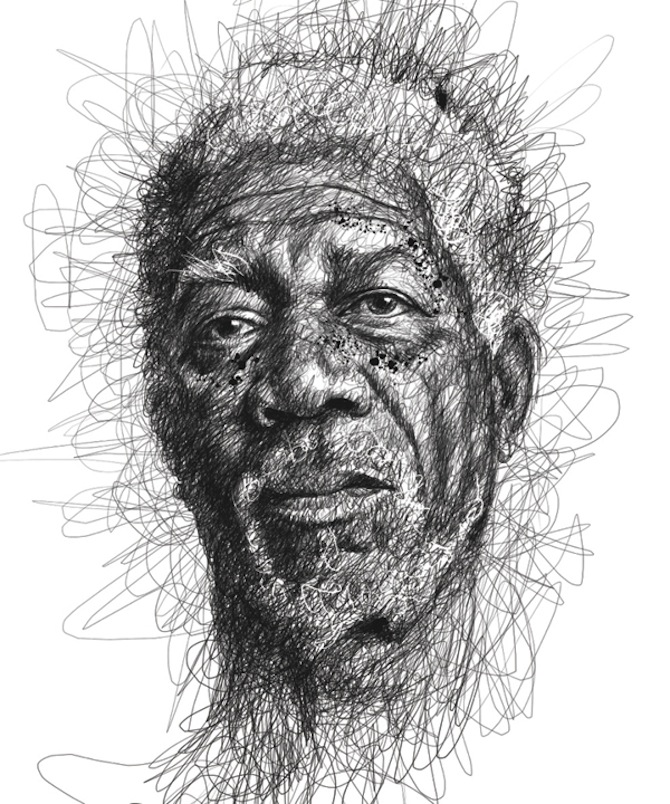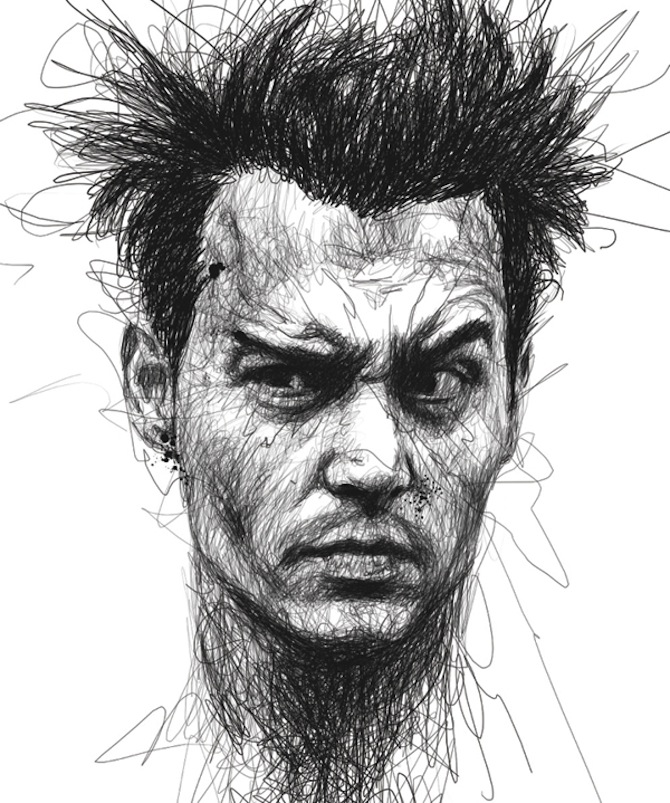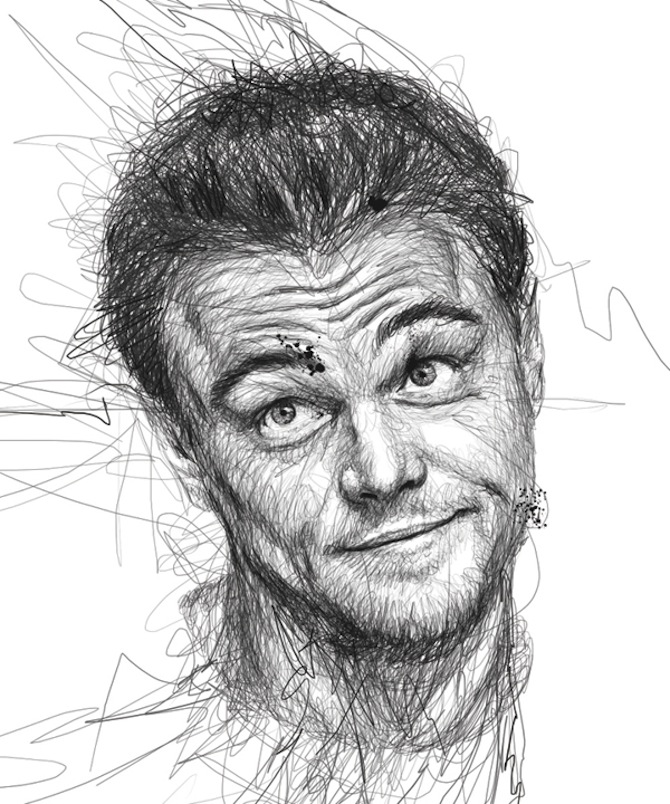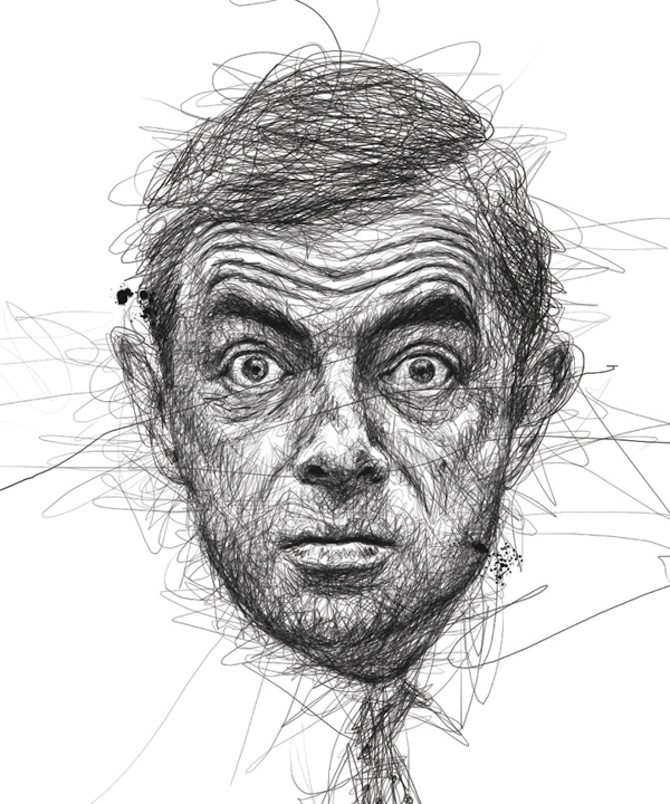 ☛ Next: Keng Lye Makes 3D Art That Will Blow You Away