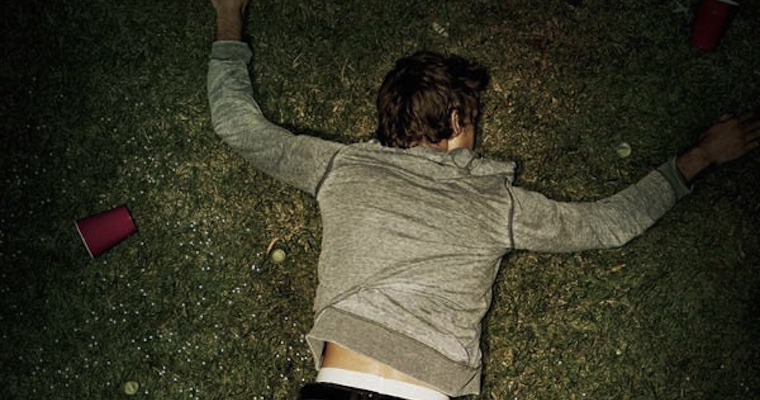 So I posted up the trailer to Project X a week or so ago and there's an ad for it on the side of the website too if you're visiting from the UK and there seems to be a lot of hype around it on TV and most forms of social media too, so you've probably heard of it and you're probably excited for it. I've already seen it and I can tell you that it's great and is probably set to be the sleeper hit of the year. And that Kid Cudi remix from the soundtrack is a complete banger. I'm going to post a review of it on Wednesday too so watch out for that.
However, even if you're really pumped for the movie you might not know that Vice are throwing 'the wildest and most spectacular house party ever' to celebrate the release of the movie on Friday. The party takes place this Thursday – March 1st – somewhere in East London (of course it's somewhere in East London) and looks set to be completely insane. Vice sent me a press release about it today and here's some of the things that are going down at it:
– Bouncy Castles
– Photo Booths
-Fairground Rides
– Dressing Up Closets
– Secret Rooms
– LED Dancefloor
– Vodka Guns
– Foam Party Room
– Branded Pinata
– Giant Video Games
– Giant Branded Balloons
– Different themed rooms
– Paint Party Rooo
– FREE BAR!!!
Sets from:
Male Bonding
Sebastian
Toddla T
Get Me
Is Tropical
Rory Philips
Apparently there are 8 different rooms at the venue that hold up to 3-800 people each (!?) but I guess with all of that stuff going on and all of that music happening. And better yet, you could win a ticket to the event right on over at Vice's Facebook page right HERE. I guess if the venue is that big, then there must be a few people going so they must be giving away a few tickets so you've probably got a fairly decent chance of winning them if you'll enter. I'll be there too, so maybe if you stalk me on twitter or something (I've noticed a few more of you on there recently) then we could meet up in person. If the party wasn't incentive enough then that sure should be.