We all know how it goes. From the day of the World Cup draw to 2 weeks before the tournament kicks off the whole country dicks all over England's chances until suddenly, we get caught up in all the hype and something switches in our brains, deluding us to the point where we all start to genuinely believe we have a chance. The whole nation comes together as we sing our hearts out and hit the bars/pubs with hopes and dreams of England finally performing on the world stage – but of course that wasn't ever going to happen.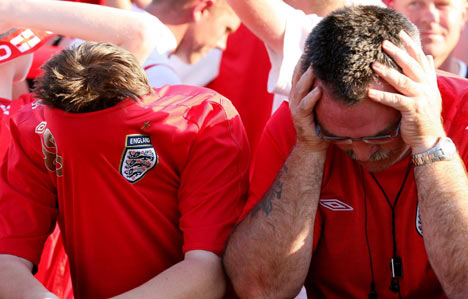 Starting off with the Italy game – I actually felt we played well, actually felt like we deserved to come out with more but still the aftermath that followed was a fucking embarrassment. Whilst I am a strong advocate of football being all about opinions, some of the things I've seen written on Twitter and Facebook since the World Cup started have been laughable. I've seen Raheem Sterling go from highly rated youth player to God's gift to English football and Wayne Rooney going from being blamed for pretty much everything to being blamed for absolutely everything, and Ross Barkley's cameo made it 100% fact that he should start ahead of Rooney.
The Uruguay game – more of the same in my opinion with Hodgson not having the bottle to just fucking go for it. It's like he picked some of these exciting players just to avoid public outrage but didn't have any idea where to play them, or how to even get the  team to play cohesively. We try to follow other teams with the idea of passing football but there's one major part of this style that you have to get right — penetration. What the fuck is passing the ball around the pitch going to do against a team that sits in their position and is happy defending all game then hitting you on the counter? Fuck.
So yeah, I was going to write this article about how much Roy Hodgson pisses me off but then I realised England fans in probably a tad more deserving of a dressing down. So here's the different types of England fan:
5. The Seasoned Veteran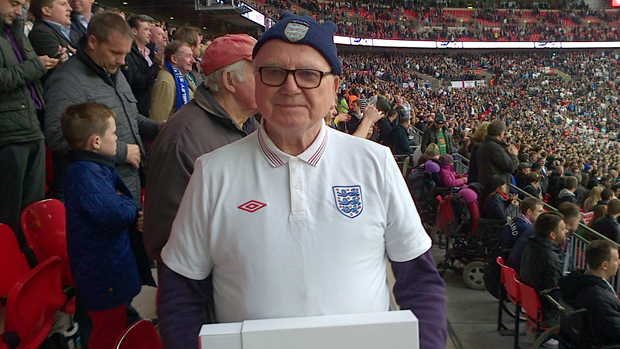 This is the guy that pisses everyone off before the tournament with their pessimistic views on England's chances at a major tournament, backed up by stories of watching us fail on the International stage for the last 40 odd years and general negative views on every aspect of the national set-up. The guy who laughs in the face of anyone who even suggests that we have a single player capable of doing anything, never mind a starting 11 capable of performing, and begins to talk about our chances at the upcoming tournament as if they've been speaking to that Turkish octopus or whale or whatever's been predicting the World Cup this year.
I mean, fuck it, you can't argue that this helmet is right in their predictions but still, have a bit of optimism will you?