News of a third season of HBO's 'True Detective' has been floating around for a while now, with Matthew McConaughey hinting that he was open to a return.
Featured Image VIA
After several months of quiet we were beginning to wonder if this was all just hype, but it turns out we were wrong as, according to Entertainment Weekly, creator Nic Pizzolatto is working on a new series of episodes with the help of 'Deadwood' creator David Milch. This is going to be good.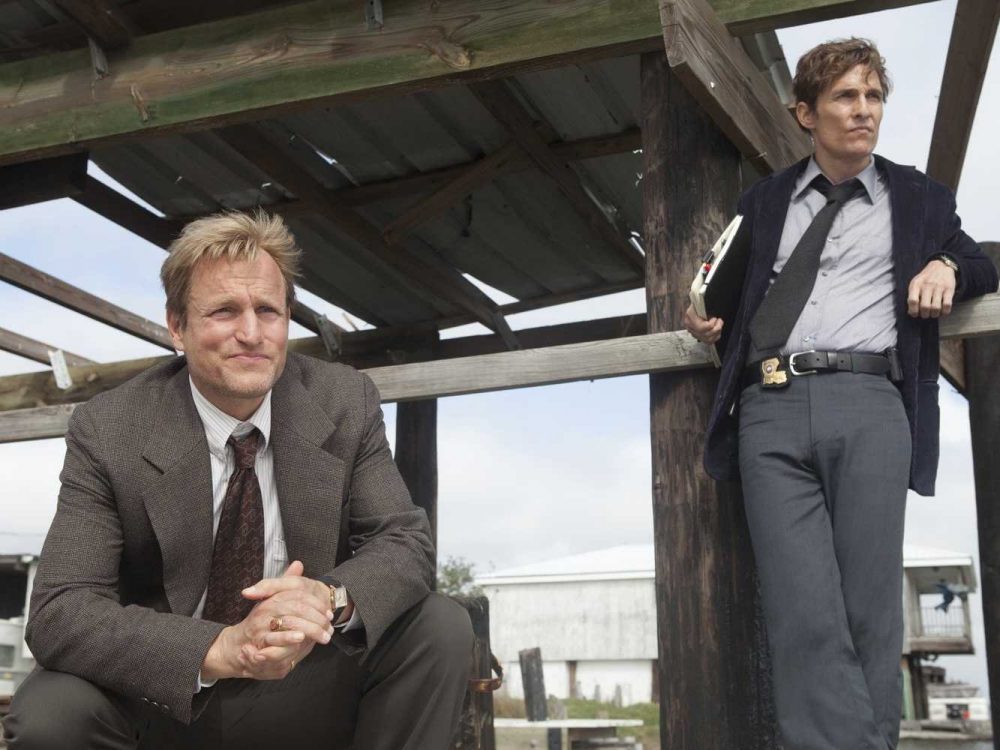 Entertainment Weekly did stress that this is still in the early stages, and that Milch's involvement has yet to be confirmed. However, it has been reported that Pizzolatto has already written two episodes.
In addition, as Variety previously reported, HBO had been looking to change the way the show is run, due to the not-so-positive way the second series was received. Obviously the second series was decent, but it was not a standout masterpiece like the first – which Michael Lombardo, the president of programming at HBO, took the blame for, for rushing Pizzolatto to write the script in a short space of time.
With the slow development of series 3, it appears that they're not making the same mistake this time round. Only time will tell. We'll keep you posted as more details emerge.