Everyone was really excited about the second season of True Detective when it dropped last summer, but most of us were left disappointed by the obvious tale of corruption within the police force that seemed painfully obvious and all been done before. Sure, it was better than a lot of crap that was on TV, but after the high standards of the first season there wasn't really any way to not feel bummed out about it.
The finger of blame quickly began circling, with many people pointing at the fact that season 1's director Cary Fukunaga choosing not to reprise his role for the second season. Others thought that Nic Pizzolato script wasn't good enough, whilst many pointed at the fact that none of the actors were on the same level as Matthew McConaughey and Woody Harrelson.
However, one man has stood up and decided to take the blame for it. His name is Michael Lombardo (who?) and he's the President of programming at HBO:
I'll tell you something. Our biggest failures – and I don't know if I would consider "True Detective 2" – but when we tell somebody to hit an air date as opposed to allowing the writing to find its own natural resting place, when it's ready, when it's baked – we've failed.

And I think in this particular case, the first season of "True Detective" was something that Nic Pizzolatto had been thinking about, gestating, for a long period of time. He's a soulful writer.

I think what we did was go, "Great." And I take the blame. I became too much of a network executive at that point. We had huge success. "Gee, I'd love to repeat that next year."
Featured Image VIA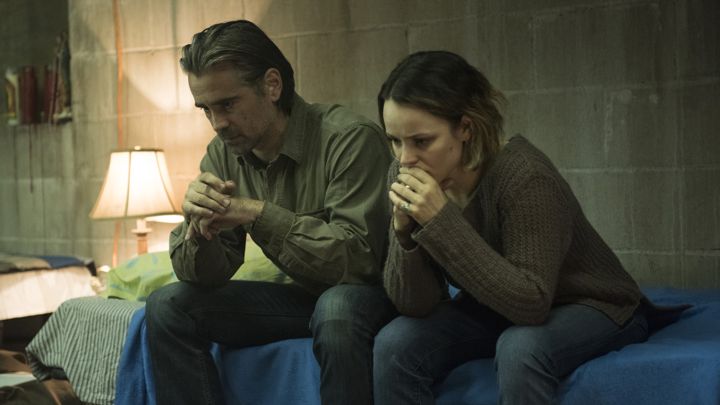 Image VIA
Well, you know what? I set him up. To deliver, in a very short time frame, something that became very challenging to deliver.

That's not what that show is. He had to reinvent the wheel, so to speak. Find his muse. And so I think that's what I learned from it. Don't do that anymore.

And I'd love to have the enviable certainty of knowing what my next year looks like. I could pencil things in. But I'm not going to start betting on them until the scripts are done.
So there you have it. Lombardo rushed Pizzolatto, which made the script kinda crappy and as that's the blueprint for everything, it kinda made the whole season kinda crappy. At least he seems to have learned his lesson though and won't be doing that anymore.
Let's hope he gives the rumoured HBO Shutter Island follow up from Martin Scorsese the time it deserves.