Trey Parker and Matt Stone are one of the most important comedy duos of our generation. With 20 seasons of 'South Park' under their belt, several movies and an award winning Broadway show, everything these two put their name to is an absolute stroke of comedic genius.
Featured Image VIA
In their smash hit show 'South Park' Stone and Parker take hit after hit at cultural contexts, ripping into pop culture, religion, politics and racial issues with the gusto of a fat dog enjoy a juicy turd sandwich.
However, I think we all know by now that 'South Park' is one of the most iconic comedy shows for Generation Y and beyond. That's why I thought we should turn our focus to the shit these guys have done outside of the show. From movies, to photoshoots to public displays of intoxication, Stone and Parker have proved themselves to be a couple of absolute entertainment gemstones shining out against the sea mediocre shit. Don't ever change guys:
Cannibal the musical 
'Cannibal the Musical' is the first thing I ever saw by Trey Parker and Matt Stone. As a very young child I remember being incredibly confused at watching a cannibal rip off the jaw of a character in the most comedic fashion possible. Clearly I didn't understand the concept of horror comedy.
Directed, written, produced and starring Stone and Parker in 1993, this black comedy musical is loosely based on the true story of Alferd Packer who confessed to killing and eating his fellow travellers during a trip from Utah to Colorado. The songs on this movie alone are probably some of the most noteworthy pieces of work that these two ever made:
Book of Mormon
One of the best features of Stone and Parker's humour is they absolutely rip the fuck out religion by using their work to rip apart its outdated institutionalised ideals. We all know that second to Scientology, Mormonism is one of the dumbest faiths of all, developed by a complete charlatan as a way to make money. And it's this idea that is reflected in their controversial satirical Broadway musical that follows a pair of dumbass missionaries who are sent to Uganda to try and convert the local people to their religion. If you haven't already seen it, book yourself a ticket ASAP – you won't regret it.
What Would Brian Boitano Do? 
So back when Parker and Stone were making the first 'South Park: Bigger, Longer & Uncut' they were not as widely successful as they are now. A standard marketing ploy for a lot of big movies at the time was to pay some big shot music star to include the film into their music video as a means of promotion. Paramount suggested giving Kid Rock $300,000 to interact with Cartman to get the movie's name out there.
Stone and Parker being the geniuses that they are said, "hell fucking no," and instead proposed the video 'What Would Brian Boitano Do?" which as we all know made it to the cut. Here's how they negotiated it with Paramount:

I think it's obvious they made the best choice:
Attending the Oscars dressed as women, high on acid
When 'South Park: Bigger, Longer & Uncut' came out, their song 'Blame Canada' got nominated for an Oscar. But rather than showing up in some boring suit like most bullshit celebrities do, Stone and Parker decided to huff a load of LSD and don dresses that were made famous by Jennifer Lopez and Gwyneth Paltrow. I'll let them explain:
Nailing group photos 
When these two aren't making us die with laughter through the actions of Stan, Kyle, Cartman and Kenny, they're cracking us up with absurdly comedic movies ('Orgazmo' 'BASEketball' and 'Team America' to name a few). But sometimes they don't even need to do anything aside from just stand there dressed in dumb outfits. See for yourself: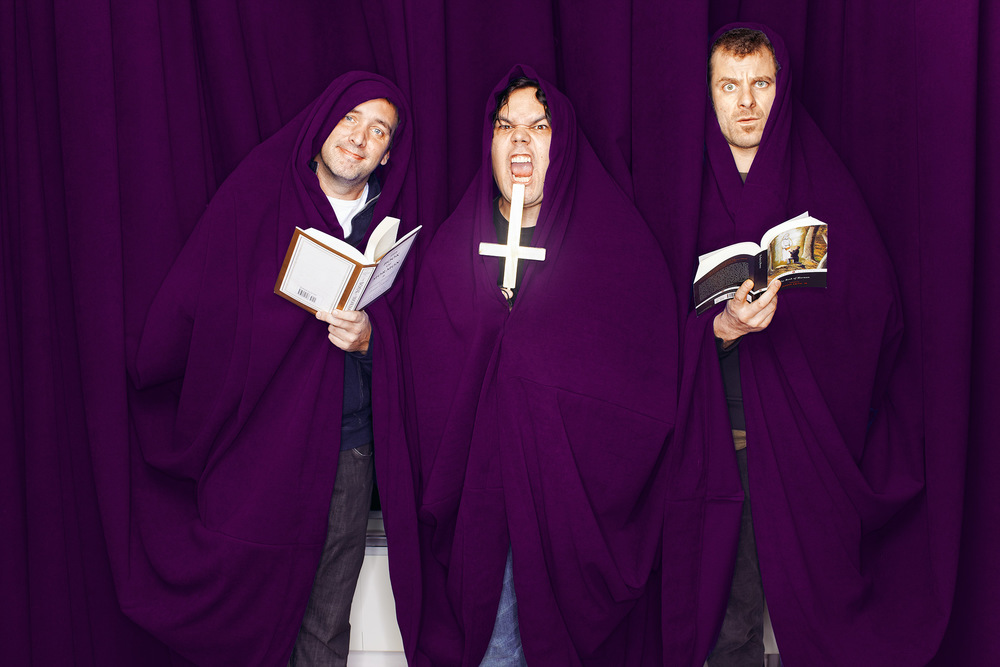 Image VIA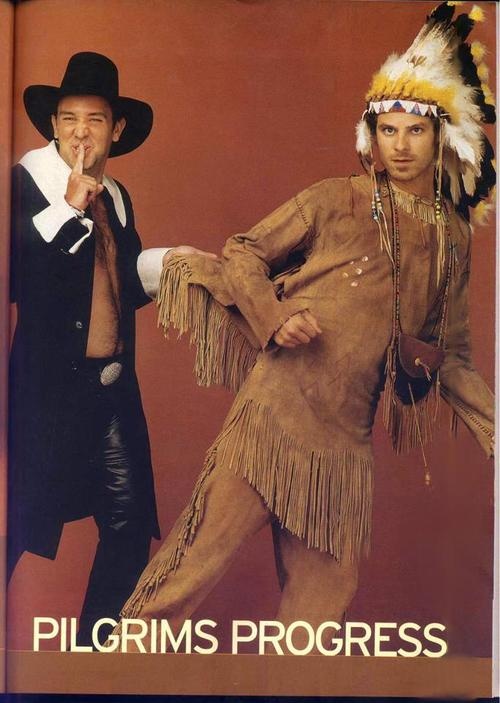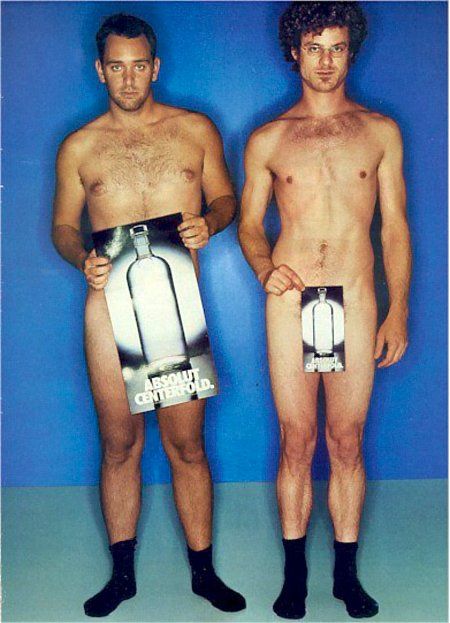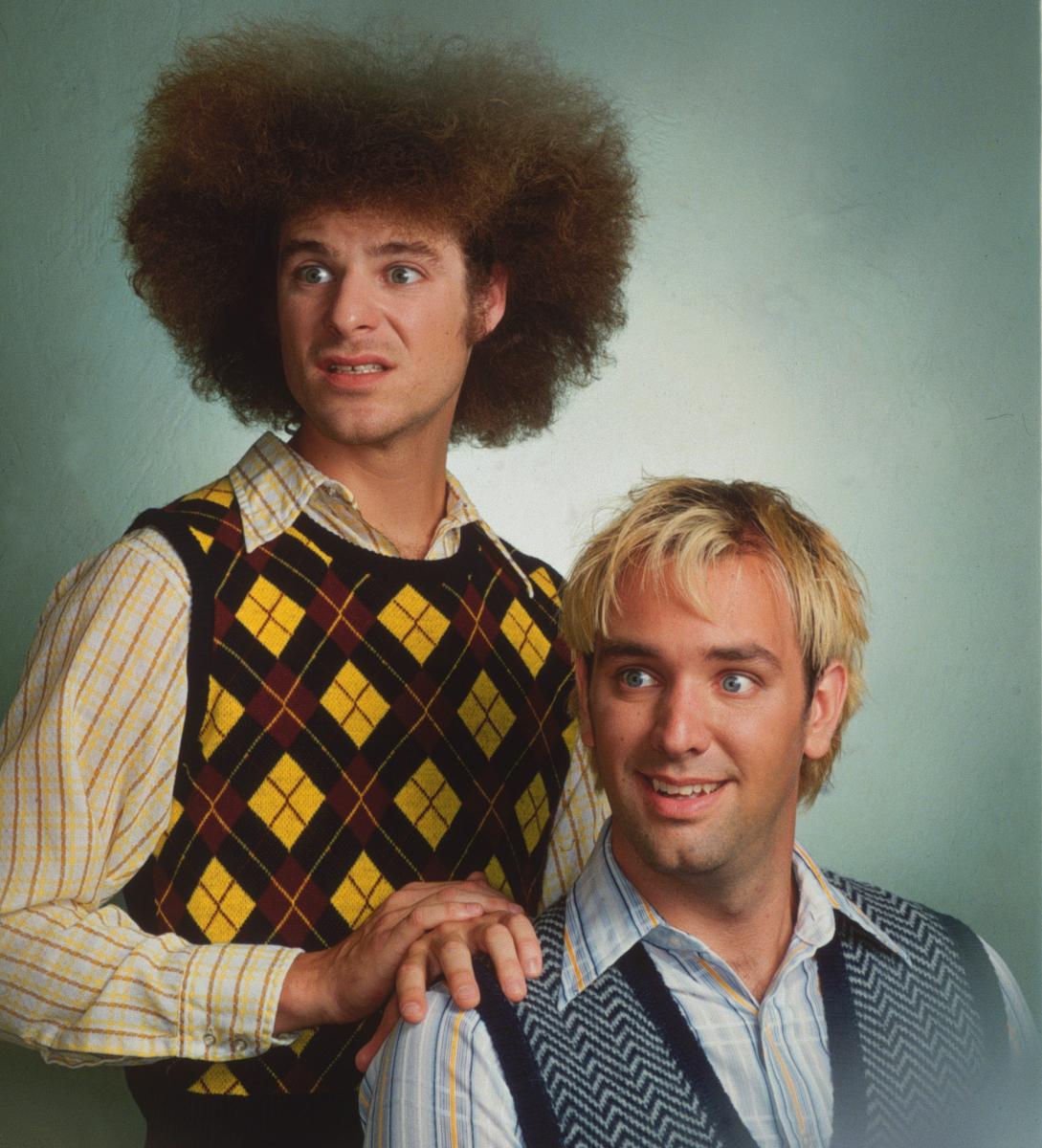 I could keep talking about these two and their amusing pursuits but then I'd be here all day. Instead, let's take a look at one of their most significant characters of all time – the man that just keeps on giving: Randy Marsh.