At least eight people have died in a crowd surge during a Travis Scott concert at Astroworld Festival in Houston, Texas, reports Sky News.
The crowd had moved closer to the stage while Scott, who runs the festival, was performing at the sold-out show's opening night on Friday.
There's a lot of graphic images and videos of the chaos doing the rounds on social media. Some of them include what look like dead bodies so I won't post those, but here's a few other shots to give you an idea of the panic: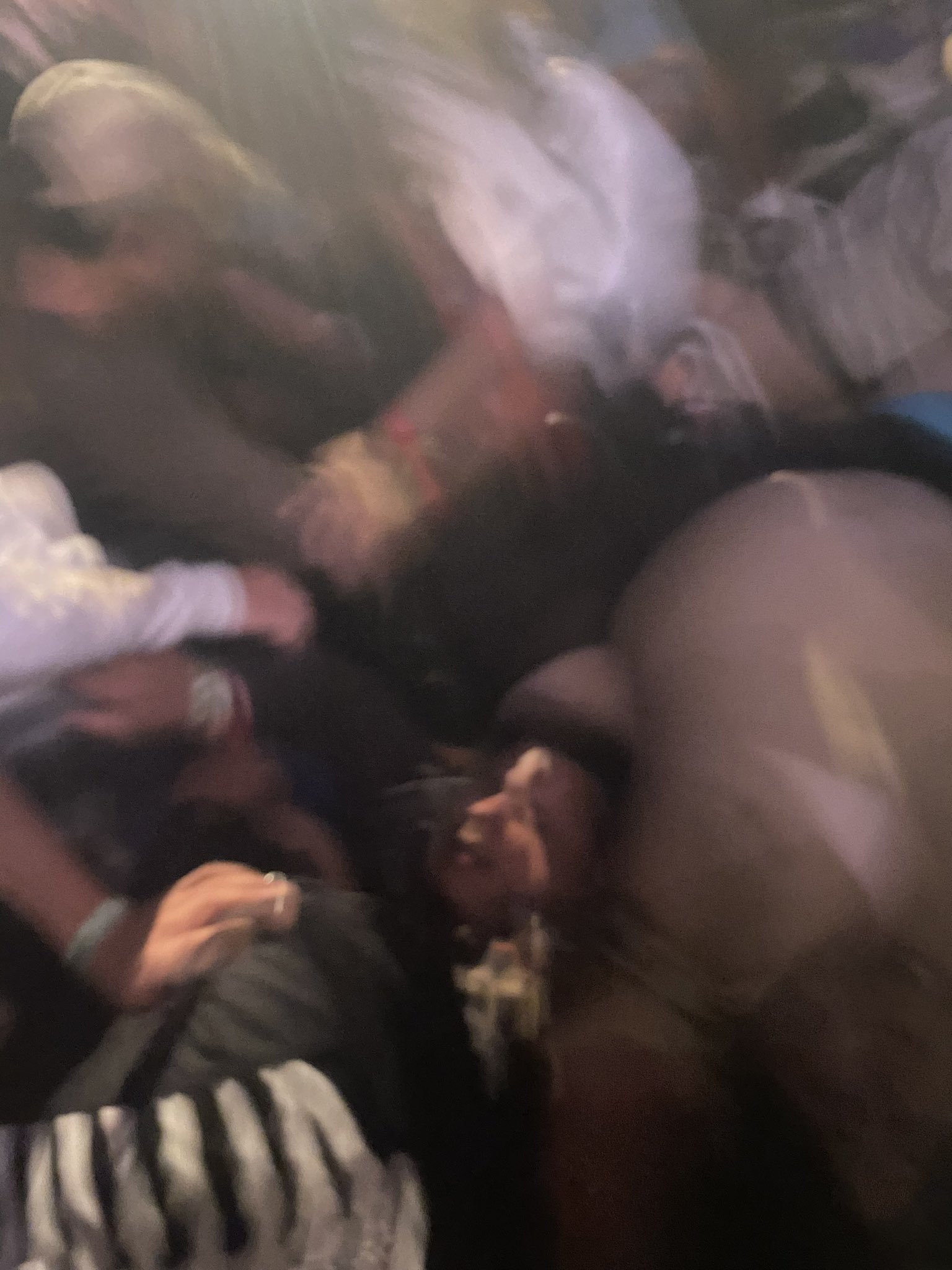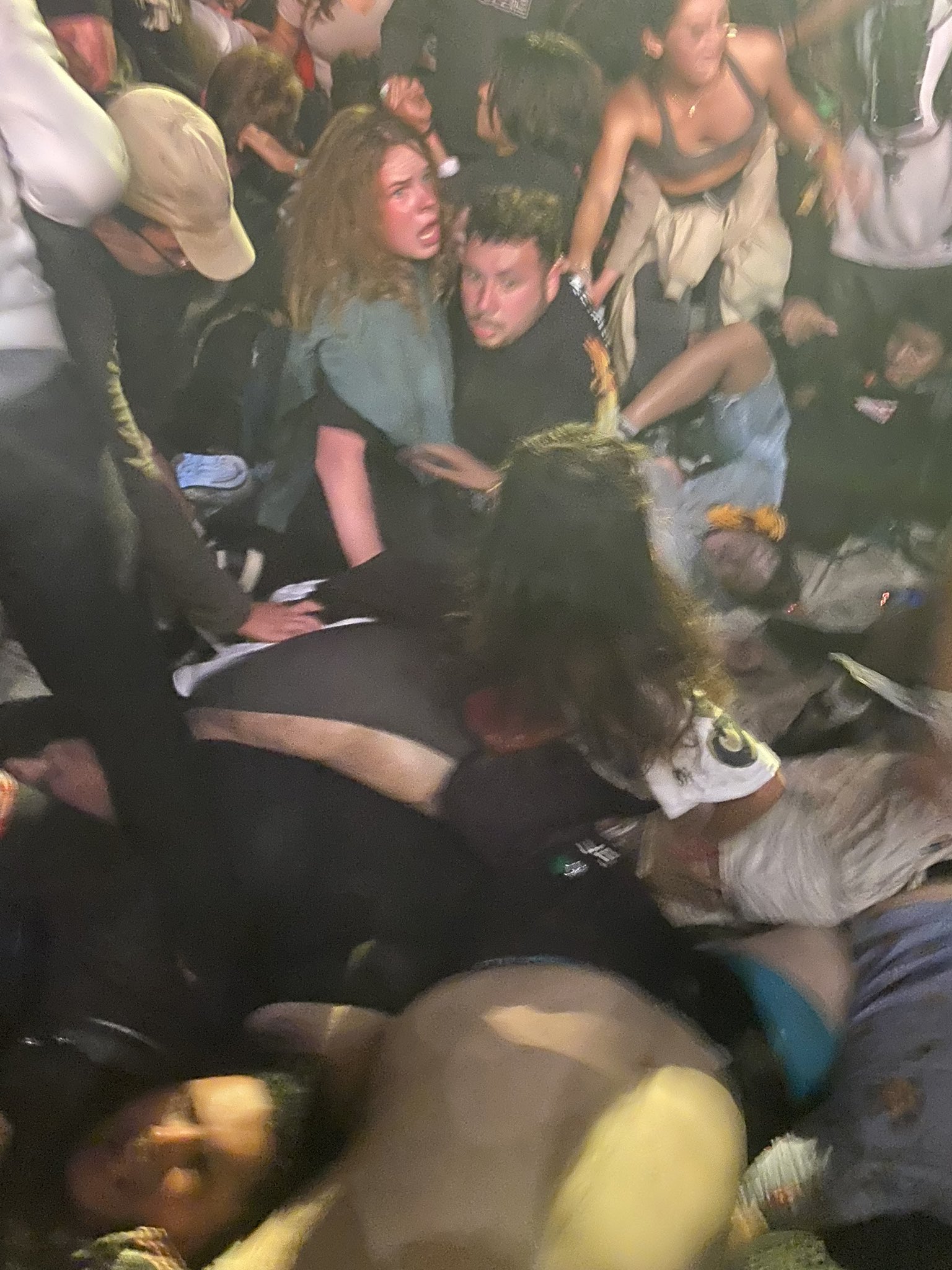 Houston Fire Chief Samuel Peña said hundreds of others were injured and the show was called off shortly after the crush occurred. The worst of the incident began around 9:15 p.m. when the crowd of approximately 50,000 began to move toward the front of the stage.
Chief Lt Larry Satterwhite from Houston police was near the front when the tragedy unfolded:
"It seems like it happened with just over the course of a few minutes – suddenly we had several people down on the ground experiencing some type of cardiac arrest or some type of medical episode. We immediately started doing CPR."
Emergency services took 17 people to nearby hospitals, with 11 of them in cardiac arrest. The second day of the two day festival has now been cancelled.
Just a catastrophic failure by the promoters or whoever else was responsible for putting the necessary precautions in place. Even before the concert began, they couldn't stop fans breaking in and rushing the premises:
As we were arriving to the Astroworld Festival at NRG Park right at 2:00, a stampede burst through the gates. Hundreds of people destroyed the VIP security entrance, bypassing the checkpoint. People were trampled. Some were detained.

(Excuse any language you may hear) pic.twitter.com/d0m2rjqAAk

— Mycah Hatfield (@MycahABC13) November 5, 2021
We all know how stupid humans can be in large numbers, so just imagine 50,000 teenagers/uni-aged kids up to their eyeballs in drugs and alcohol at a Travis Scott concert. This news is still breaking so expect the casualty numbers to increase over the course of the weekend. What else can you say really? Our hearts go out to everyone affected.