This week's world of weird news traverses the globe willy-nilly to bring you a two nosed dog, a really fat cat, a taser attack, a weird statue and a man with a tail. There's nowt so queer as folk…
6) Man Harassed By Frog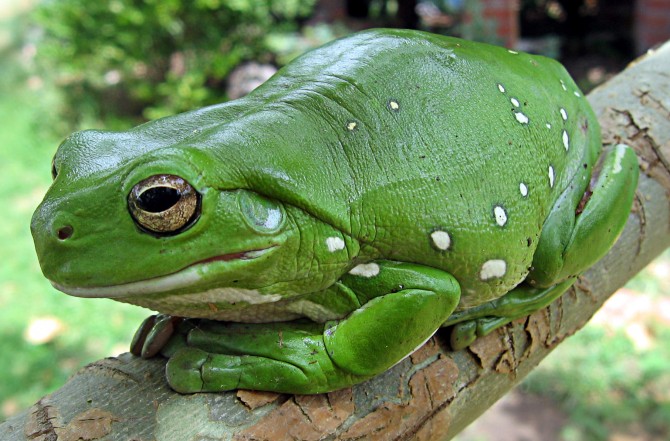 This first story comes to us from the picturesque dog turd that is Crawley, West Sussex. A man, who hasn't been named, called the council's help line this week to complain about a nuisance. This nuisance was a frog. It was sat at the bottom of his stairs and was "harassing" him.
The poor (underpaid, underwhelmed) call centre worker tried to assure the man that the frog would probably hop away under his own steam but the man wasn't so confident. The sad thing about this story is that the bloke didn't get any help. He was left to deal with his amphibious nightmare alone. Screw you Crawley council.
It seems Crawley is a bit of a hot spot for idiocy and the council's call centre recently reported a spate of daft queries. One man called in because he needed money to buy a train ticket to get to a funeral and another woman called in requesting cash to get clothes for a job interview. I'm not sure the people of Crawley fully understand what the council is for?
☛ More: PICTURE: Dead Frog Found In Pret A Manger Salad