Tradesman Sasha Ilic discovered a time capsule letter hidden in a bathroom wall, which outlined eerily accurate predictions about the world we live in now.
Images VIA 
The letter was written by a man named Greg Wilkinson back in 1995 while he was renovating his former home in Sydney. It includes bold predictions about Islamic extremism and how China would become an "economic superpower".
Sasha decided to share the letter on Facebook, as well as a picture of Greg and his wife Roslyn Green that accompanied the words. Reporters were quick to get in touch with Greg, now 61, and tragically he revealed that his wife Roslyn died two years after the capsule was hidden in their home. He added: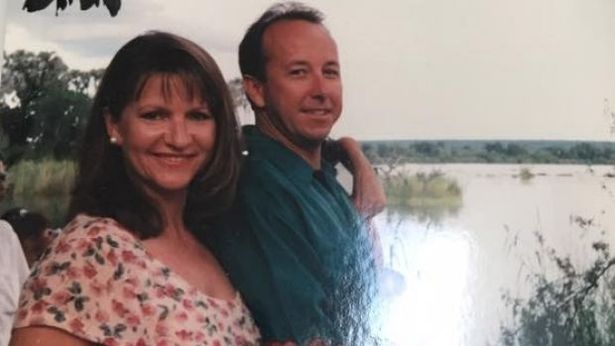 I feel quite emotional having (the letter). All that water under the bridge for me and the world.

My beautiful Ros looking back at me from the best.
In addition to this heartfelt memory, the world has been captured by Greg's insights – as said, he predicted conflict with extremist Islamic ideology years before the 9/11 attacks and wars in Iraq and Afghanistan. Here's the letter in full: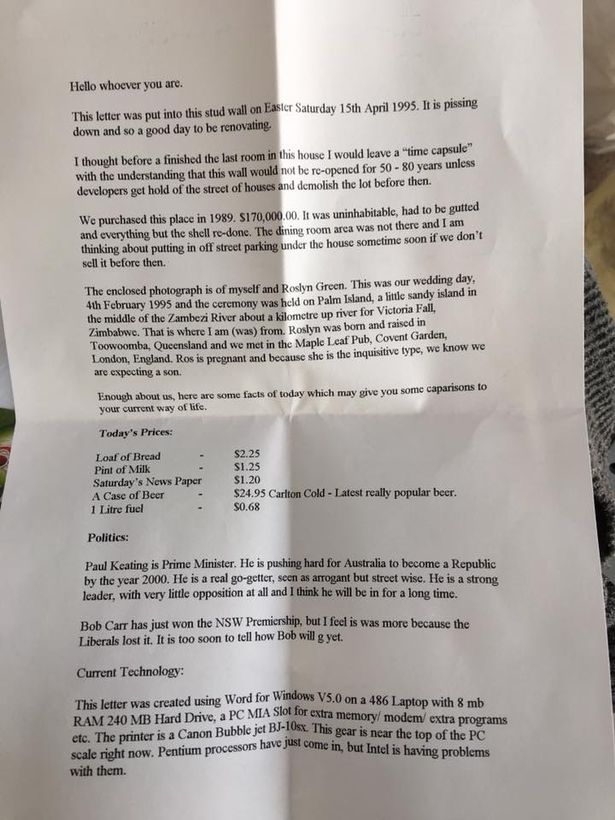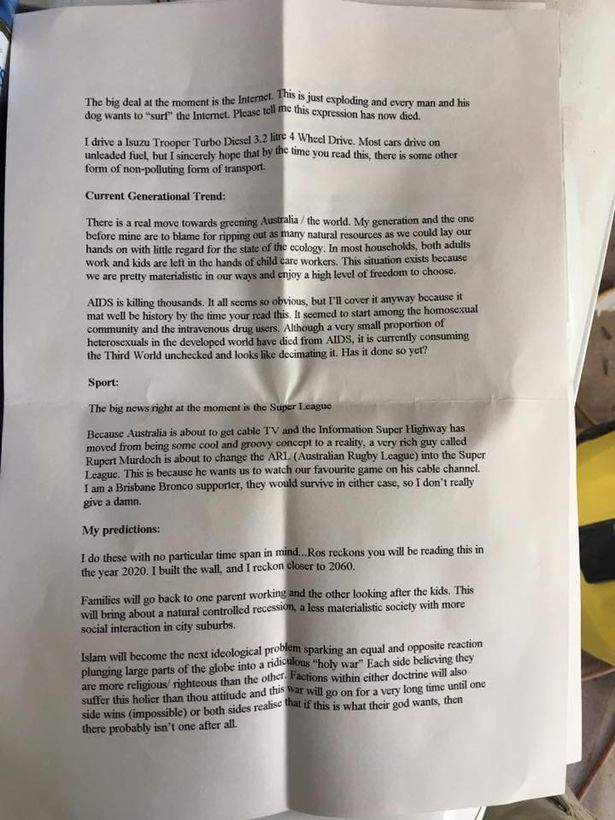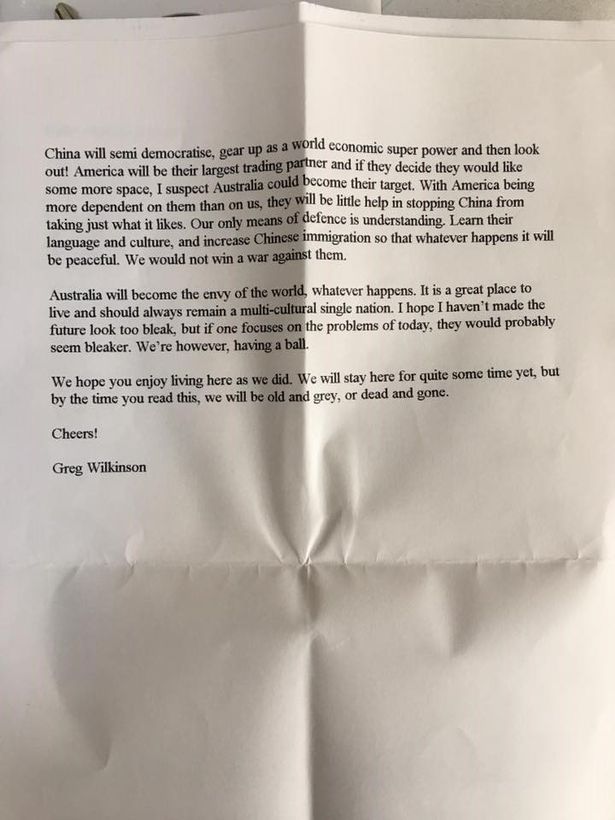 Pretty damn accurate. The only thing he didn't nail was the date that the letter would get found. Luckily Greg is still alive to enjoy the glory of his impeccable insight.
Maybe we should get him to make some more predictions – here are some ideas to get you going Greg: Trump ends the world by igniting WW3, Trump destroys civilisation by teaming up with the Church of Satan or Trump causes the end of the human race through widespread obesity. Am I close?