Things haven't been going so well recently for Johnny Depp since he lost his defamation trial against The Sun, effectively meaning that he was found guilty of beating up Amber Heard on a number of occasions by proxy (don't get me started on how awful Amber Heard is, that's obviously a big part of this but her trial against Depp is coming up next year and I'm sure she'll face the music then) and leading to him losing his starring role in 'Fantastic Beasts' and having a massive legal bill to pay.
Featured Image VIA
There is some respite for Depp out there though. Not only are a whole load of fans still on his side despite the judgment – 1.6 million people have signed a petition demanding Amber Heard lose her role in 'Aquaman 2' for her actions – but it seems like his big pal Tim Burton is still vouching for him too and doesn't care about his misdemeanours and problematic behaviour during his marriage to Heard.
It turns out that Burton has his eye on Depp for the role of Gomez in the 'Addams Family' reboot he's currently in the process of working on for Netflix. Burton and Depp have obviously worked together on multiple huge movies like 'Edward Scissorhands', 'Charlie And The Chocolate Factory', 'Sweeny Todd' and 'Alice In Wonderland', so it seems likely that this rumour is correct.
Here's what an insider said: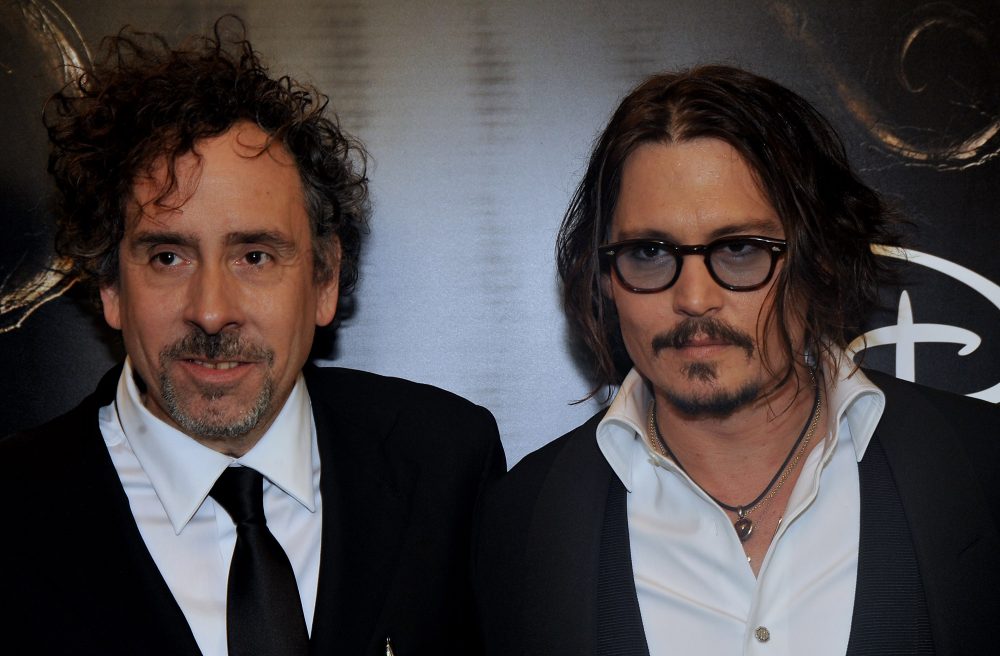 It's full steam ahead on Netflix's The Addams Family.

Tim Burton wants Johnny Depp to play Gomez Addams. He thinks he would do the role justice.
To be honest, I imagine he would given how camp and stupid he's been in a load of those movies they've worked on before and 'Pirates Of The Caribbean', but it remains to be seen whether Netflix will go for it given the recent revelations in his private life, as they seemingly pride themselves on being a 'woke' organisation. There's also the fact that Gomez is supposed to be a Latino character which may count against him, although Depp hasn't been against playing roles like that as seen by his turn as 'Tonto' in 'The Lone Ranger' movie. Not sure how acceptable that is these days though either.
Johnny Depp fans are still supporting him on Twitter as well and begging Netflix to cast him as Gomez:
@netflix Johnny Depp as Gomez Adams?! Yes please! That's the content I need 🙏🏼

— Ana (@dreamwicked) December 1, 2020
@netflix you do know that the people want Johnny Depp as Gomez Addams in The Addams Family TV Series! Please make it trueeee #johnnyismygomez

— #fuckthesun (@cat_a_estranha) December 1, 2020
Dear @Netflix, as Tim Burton wants 2 do with u an Addams Family tv series & wants Johnny Depp in the role of Gomez, please listen to his requests. Accept Johnny in the role. With him on board, you'll gain the respect of the world and millions of subscribers. #JusticeForJohnnyDepp pic.twitter.com/rz1Q8UAcoX

— SimonBarreBrisebois (@SBarrBrisebois) December 1, 2020
@netflix Listen to Tim Burton and get Johnny Depp to play Gomez Addams!!!!!! #JohnnyDeppIsInnocent

— Keila (@Keila_CH7) December 1, 2020
@netflix you know you will get slaughtered by the media if you cast Johnny Depp in Adams Family but you will have the public's backing and support, just like Dior do for standing by Johnny. Isn't that what matters? Cast Johnny as Gomez and let him and Tim do what they do best.

— Serena (@Shina_Star23) December 1, 2020
@netflix please get Johnny Depp to become Tim Burton's Gomez in #TheAddamsFamily, I promise it will be a hit if they are reunited. Also, the sales of Dior's fragrance promoted by Johnny Depp increased by 23% in the past few months. It's a brilliant business decision for you.

— Magda (@MP490_) December 1, 2020
Not sure how this one will pan out. Gotta admit that I'm still surprised at the support Depp is receiving following the verdict of his trial against The Sun as to me it seems like he was categorically found to have beaten up Heard on multiple occasions. Again, this isn't excusing Heard's almost certainly violent and awful behaviour towards him, but it seems strange that people are glossing over his indiscretions and blaming it all on her. I guess we'll see how it plays out in their trial against each other later this year. Maybe Depp is innocent in all this after all?
For more of the same, check out this photo of the poop that ended Johnny Depp and Amber Heard's marriage. Rank.