Not so long ago we reported that Rodrigo Alves AKA the Human Ken Doll was quitting surgery after a flesh-eating bug nearly destroyed his face. At the time, we said that this was definitely a wise move.
Featured Image VIA
However, after appearing on a recent episode of 'This Morning', it looks like Rodrigo is not finished with his path of self destruction. Despite the fact that he can't even breathe properly. When is this guy going to take a hint and stop ruining himself?
On the show, Rodrigo revealed that just taking in air has become problematic due to his numerous procedures, including eight nose jobs: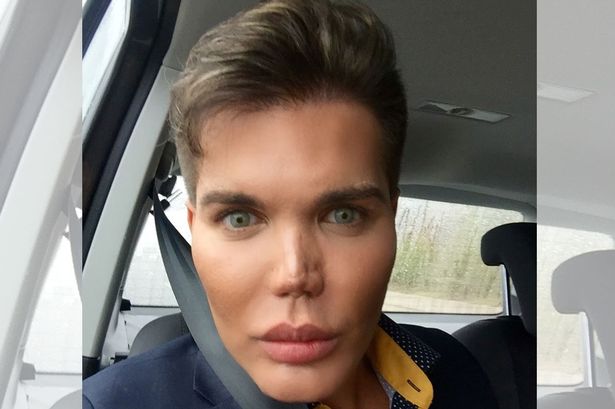 July of last year I had my nose reconstructed with a piece of cartilage from my ribs.

That helped, but I still can't breathe 100%.
So far Rodrigo has spent nearly half a million dollars on everything from chest silicone implants to a fake six pack and stem cell injections into his face and hair.
When questioned why he would put himself through so much hassle if he can't even breathe, he said that it was like a domino effect:
Now I can't breathe so I have to do another surgery to repair my breathing.
To be fair to Rodrigo, he clearly has an addiction to surgery, and so is only partly to blame. I think the questions should be directed to the surgeons who are willing to let this man undergo so many dangerous and extreme procedures in the first place. They should be advising him against it.
Anyway, I hope he sorts it out before he completely destroys his face. He's already seriously messed up his butt – no more surgeries Rodrigo.