Not so long ago we reported on Rodrigo Alves, the human Ken doll, who was having all sorts of medical complications following his extensive cosmetic surgery.
Featured Image VIA
Following his latest hospital trip, which saw him suffering from a flesh-eating infection that nearly destroyed his face, Rodrigo has finally decided to quit surgery once and for all. And it only took him 43 procedures and a near-death experience to get there.
So far Rodrigo has spent £350,000 of his own money to look like Barbie's boyfriend Ken and since the infection incident, he's had to shell out £1million to insure his body.
And after having to pay £40,000 for emergency treatment on his nose, he has finally drawn the line – no more surgery:
I just don't want to put myself through aggressive treatments any more.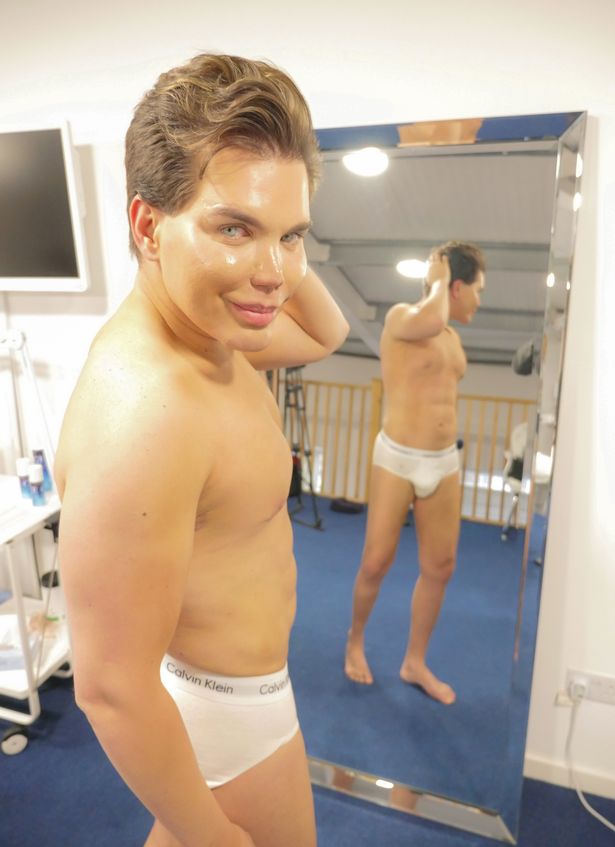 Having said that, he's still going to stick to his rigorous weight-loss regime, and is going to undergo minor treatments such as hair implants and fat-freezing sessions. So the whole beauty addiction certainly hasn't been curbed, just the extreme surgeries.
To read about the Kim Kardashian superfan who spent £100k on surgery and can no longer move his face, click HERE.