And lastly, no children's colouring book is complete without a furry animal of some sort and this particular entity is no exception. Look kids, it's the werewolf from An American Werewolf In London – he's just murdered a bunch of people on the underground and is about to wreak havoc in Piccadilly Circus. Who'sa good boy?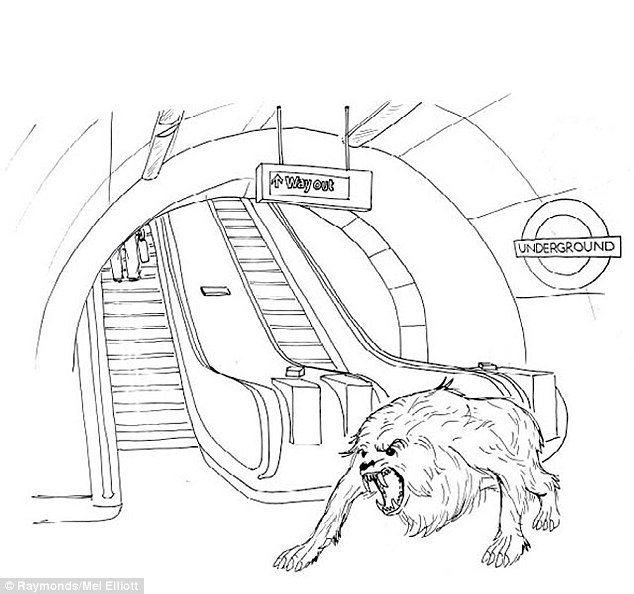 One concerned mum, in a classic moment of overprotective, hysterical parenting actually said to The Daily Mail: "This book is a gruesome find and yet it is easy to imagine it arriving by post as a gift from a caring grandparent who knows his or her grandson likes 'baddies' without having seen the content, as it is positioned as suitable for children." Lol @ 'baddies'.
The book is the work of one Mel Elliot who has made it clear that it is aimed at adults and not kids. Clearly Tesco were exercising the same diligence over children's entertainment that they apply to meat products.
Sadly, the supermarket has since pulled the book from its website and issued a grovelling apology before we could get our hands on a copy.
☛ Read Next: Samuel L. Jackson performs Walter White