It's been a hell of a week for mega popular gangster rapper Tekashi 69.
Featured Image VIA
First it was revealed that he cut a deal with the police and snitched on his friends to avoid life imprisonment, and in an absolute peach of a follow-up story, it turned out his motivation for snitching was discovering his entire gang was banging his girlfriend.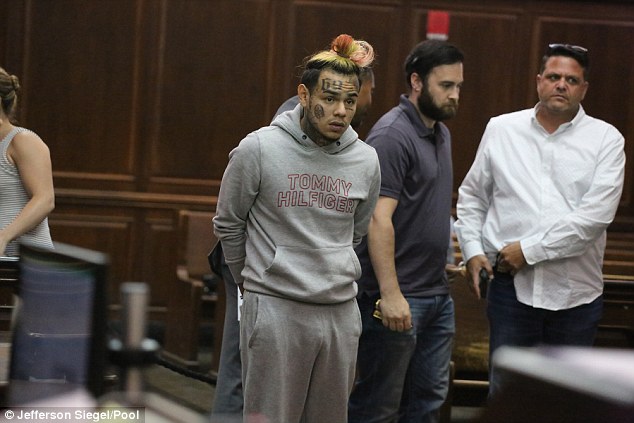 Well, said girlfriend has been on the absolute warpath since Tekashi was arrested. First she uploaded a video hanging out with his mates and saying some rather uncomplimentary things about him. And today she has exposed Tekashi as an abusive, woman-beating piece of shit and rapist. Somehow, it's not that much of a surprise, is it?
23-year-old Sara Molina, who has a child with Tekashi, told The Daily Beast in regards to an incident in Dubai:
He punches me out of nowhere.

So I was leaking blood. There was blood on the hotel pillow cases. He got scared.
Sara threatened to get on a flight out of Dubai, prompting Tekashi to apologise and convincing her to stay. However she then woke up to find him going through her phone.
He demanded to know whether she had been sleeping with Shotti, his manager at the time:
He's punching me in the head because of a guy talking to me.

He started beating me for two hours straight.

He had the craziest look in his eyes. I was scared. Why is he acting this way? He punched me so hard in my right ear I thought I was deaf.
The punches were joined by kicks and he'd pull her back whenever she tried to scramble for the door. When Sara started screaming, he smothered her with a pillow and said he was going to "make an example" out of her.
They ended up on the bed.
He put his arm around me and started choking me. He said 'I just have to make an example. I can't have you out there, making me look stupid.'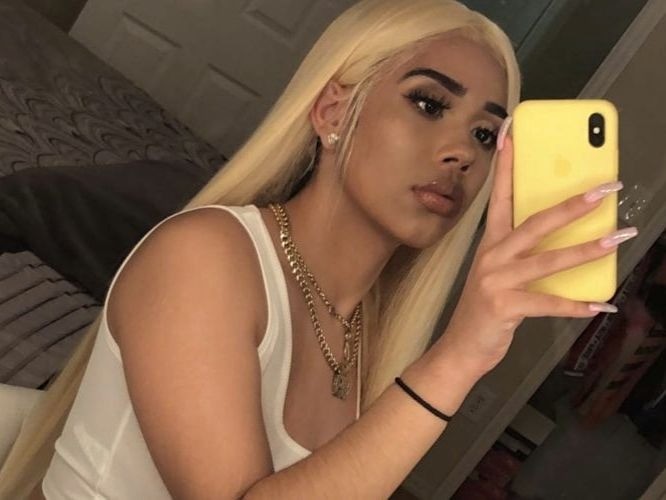 Images VIA
The next morning, they woke up and the abuse continued.
He woke up, forced me to have sex with him. I cried.
She went into the bathroom and stood before the mirror.
My face was so swollen. It was so bad. I could barely open my eyes.
She had two black eyes and her right ear was 'purplish black'. Her arms and back were covered in bruises.
I tried to cover my face with makeup and couldn't. Nothing was working. I didn't bring makeup on my trip to cover black and blue. He told me 'tell me what you need. I'll go to the mall and get it.'
That's nice of him.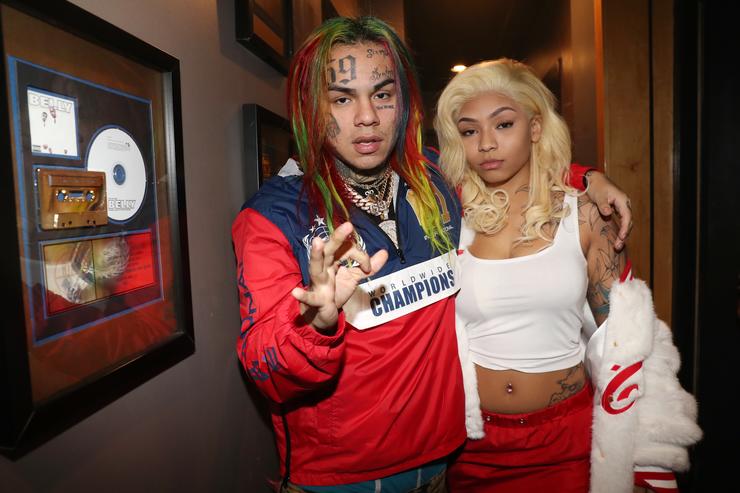 Another time, Tekashi began beating her in the car with their daughter, then 2, also in the vehicle. Apparently Tekashi's manager 'Shotti' pulled him off her and demanded "are you crazy?"'
There was another incident in which she asked him about a stripper he'd supposedly been hooking up with. Guess how Tekashi responded? Yep:
He was very aggressive. He didn't want to talk about it. He dragged me by my hair and slapped me in my face, which caused a black eye.
He also once punched her so hard it drove a hair extension clip into her scalp.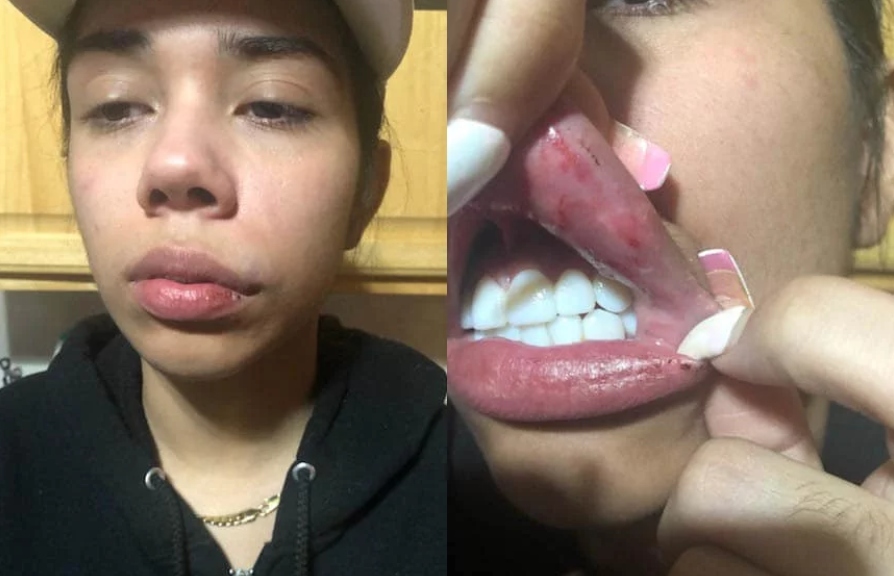 Well what a piece of work this guy turned out to be. An even bigger scumbag than anyone originally thought. I guess for an impressionable young 23-year-old who already has a daughter with her abuser, it's not easy to speak out or go to the police, not just out of fear but also due to Tekashi's superstardom and ample means to take care of her and her daughter financially.
Good to see it's all come back to kick him in the nuts. I'm sure he'll have a lovely time in prison over the next 10 years or so.
Just a shame XXXTentacion couldn't experience a similar fate. Or maybe vice versa?