If you didn't know, Tekashi 69 is a ridiculously popular musician whose videos get literally hundreds of millions of views on YouTube and who has some of most outrageous tattoos you will ever see.
Featured Image VIA
First of all, he has Jigsaw from SAW tattooed on his face. He's also got a massive '69' tattooed on his forehead, which he loved so much that he then got '69' tattooed all over his body several more times. Why not eh?
I mean look at the state of this guy:
https://twitter.com/510oscar510/status/1023998810412863488?ref_src=twsrc%5Etfw%7Ctwcamp%5Etweetembed%7Ctwterm%5E1023998810412863488&ref_url=https%3A%2F%2Ftwitter.com%2F510oscar510%2Fstatus%2F1023998810412863488
Haha, OK, that was pretty amusing to be fair.
Anyway, Tekashi got busted for A LOT of shady stuff back in November and was facing possibly the rest of his life in prison.
He'll probably just end up doing a decade or two though, because Tekashi, who routinely rapped about how much he hates snitches and what he would do to them, has cut a deal with the feds and plead guilty to 8 criminal charges. Say what?!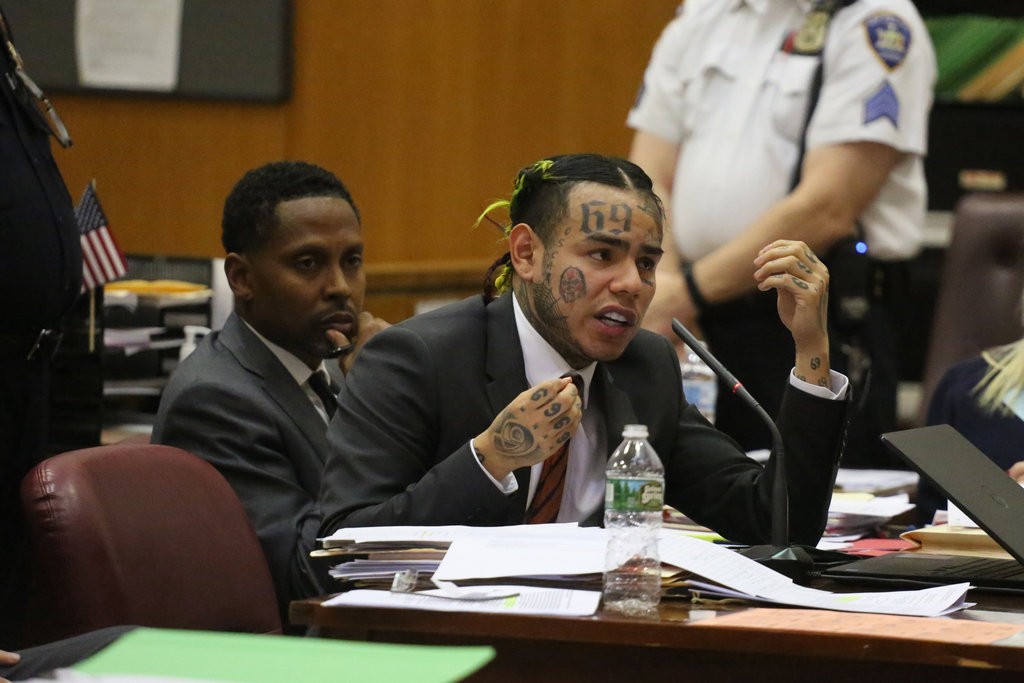 He even admitted in court that he has assisted others in robbing people at gunpoint and "paid a person to shoot at a rival" (rival rapper Chief Keef). He has dropped his buddies, the Nine Trey Gangsta Bloods, right in it.
In fact he has plead guilty to all but one of the criminal charges against him; these include racketeering, conspiracy, firearms offenses and heroin, fentanyl, ecstasy, amphetamines and marijuana trafficking. Sounds like he's been a busy boy.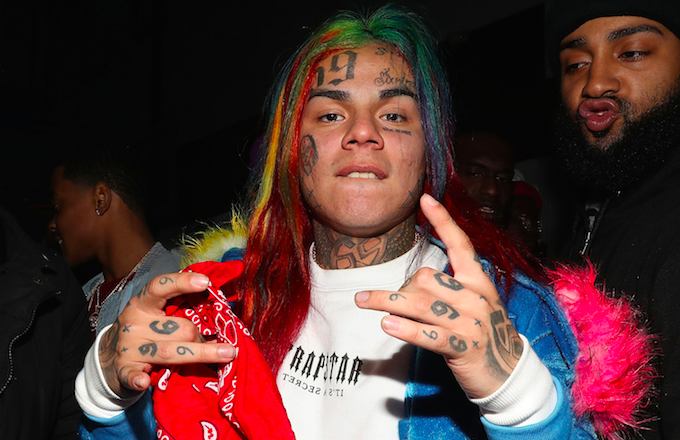 So everyone is up in arms that a gangster rapper who claims to hate snitches would himself snitch on colleagues and friends once he found himself in the hot seat. I mean you would have to be pretty dumb to think that a 22-year-old facing life in prison wouldn't snitch if it meant he could at least breathe fresh air again some day. It's not necessarily wrong that he snitched, just hypocritical as hell.
It's almost like rappers chat bollocks in their lyrics and aren't the tough guys they make out to be.
Anyway, we'll have to wait and see how this play out for young Tekashi. In the meantime, check out some of his more popular stuff below. It's… different?
If you think this guy's a piece of work though, get a load of the ruthless history of fellow rapper (the recently deceased) XXXTentacion. Grim.