As we've reported on the site over the last week, Suge Knight is currently in jail and being refused bail over an alleged incident where he ran over and accidentally killed his friend Terry Carter.
What we didn't know though was that the incident occurred due to the Straight Outta Compton movie that is coming out this summer, which we saw the first trailer to yesterday and looks awesome. It turns out that Suge heard that he had been included in the movie and wanted a meet with Dre to discuss how he was being portrayed. In the trailer there's a character who looks like Suge beating someone's ass in the studio, so Suge was probably worried that he came over in the movie like an asshole. Hmm, I wonder why that might have been?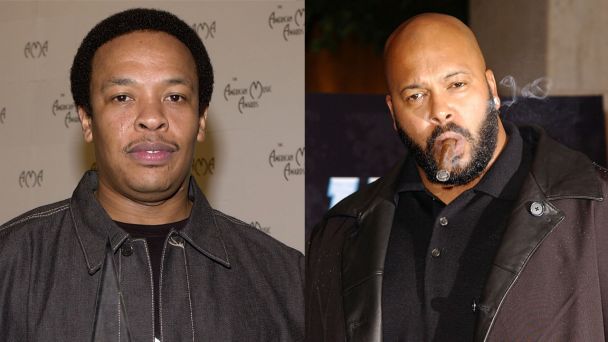 Terry Carter was one of the men that helped to set up this sit down between the two moguls. Unfortunately it never happened because on the way to it Suge got involved in a fight with Cle 'Bone' Sloan, who he then backed up over and tried to kill but instead just ended up injuring and accidentally killing Terry Carter. Suge has been banged up ever since whilst he waits for his court date as he's been refused bail.
It doesn't look like he's going to get it any time soon either as despite his health problems the judge has said it could be at least another six weeks before bail is granted. The D.A. has also announced that she's looking at 'a very large stack of uncharged crimes'. It looks like Suge could be going down for a very long time unless he plays his cards right.