American rap music mogul and general hot head Suge Knight has been charged with the murder of his friend Terry Carter, after Suge 'accidentally' ran him over in his car on Thursday in Compton.
The L.A. County D.A. just filed the charges late last night and there's allegedly a video of the incident that strongly strengthens the case against him. Carter was apparently killed by accident, as Suge ran over another adversary named Cle 'Bone' Sloan – who didn't actually die – in a move that was apparently inspired by Grand Theft Auto. Suge's lawyer is arguing that Carter's death was an accident that occurred as Suge was trying to escape from an attack on him perpetrated by Sloan.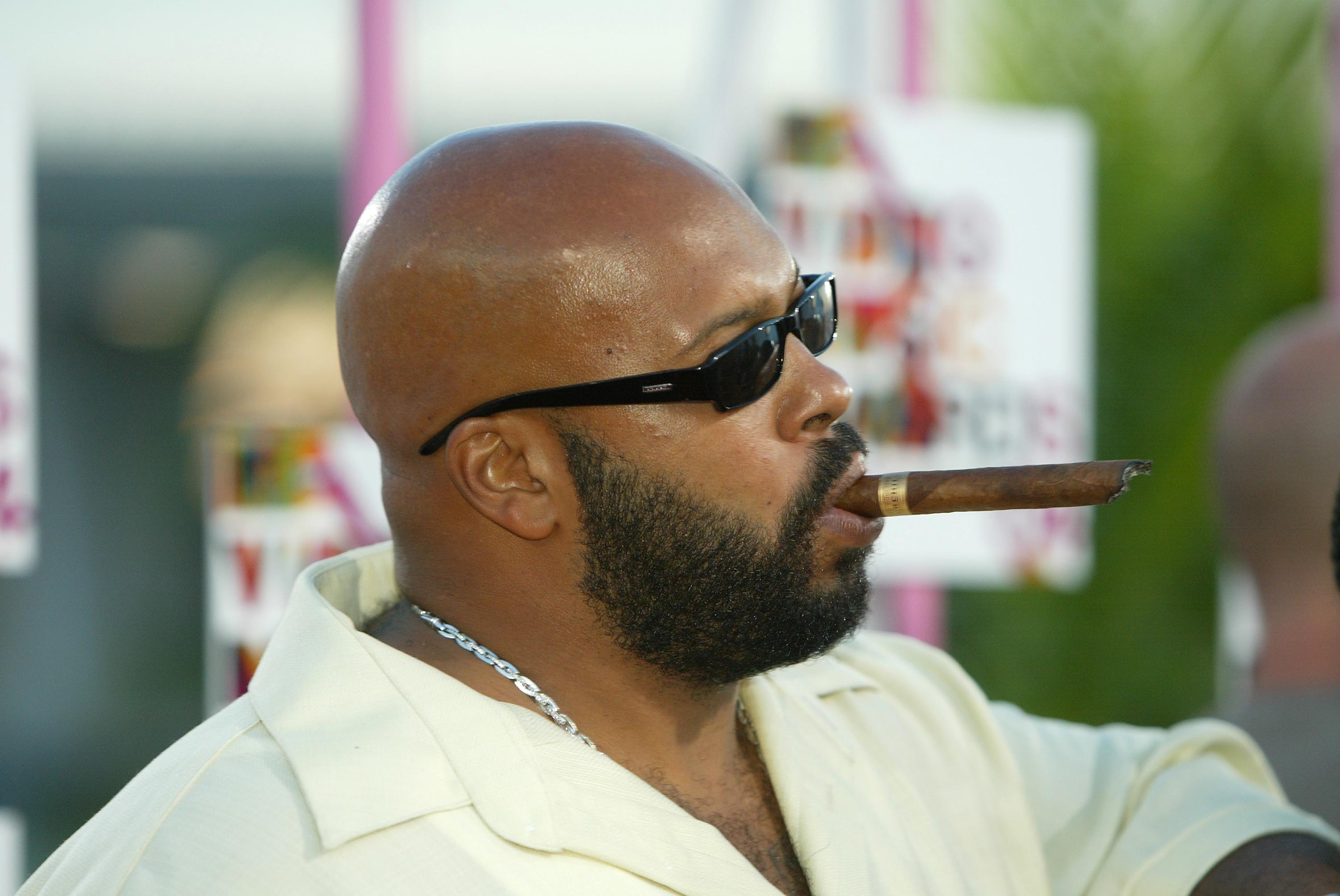 In addition to the murder rap, Suge has also been charged with the following offences: attempted premeditated murder, hit and run resulting in death, and hit and run resulting in injury. His bail has been revoked as the commissioner thinks he's a flight risk and might intimidate witnesses. Basically it isn't looking good at all for Suge.
Suge has always been a bit of a hothead – as his encounter with a Sick Chirpse reader in an L.A. weed dispensary demonstrated – but this is a whole new kind of problem for him, despite the fact he's been previously convicted of armed robbery and assault with a gun. It's just still kind of surprising (at least to me) that gangster rappers are still trying to kill each other all the time, even when they're in their 50s.
It doesn't look like Suge is going to get out of this looking too good, whatever happens – if he's found guilty then he faces life in prison. Suge is due to appear in court today facing those four charges. We'll keep you updated.