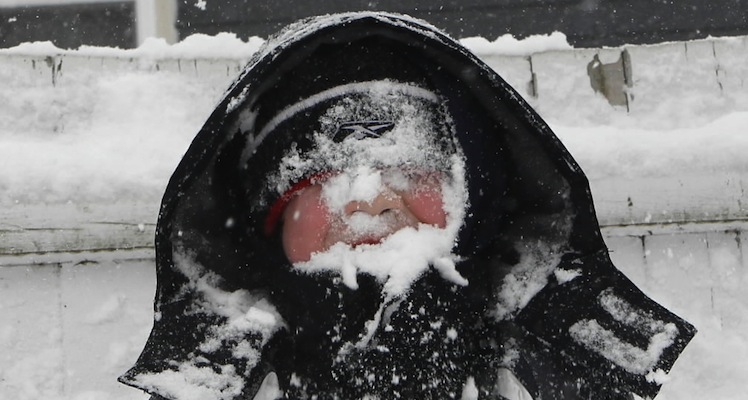 It's snowing! Yes, it's actually snowing up here in Manchester! I've been rather jealous of everyone's tales of sledging, snowman building and snowball fighting that we have yet been able to experience due to our significant lack of the white stuff. Although there's not quite enough up here to enjoy a good old snowball fight, there are still signs of snow and hopefully more on the way.
☛ Check This Out Next: Footage Of People Slipping Over On Ice
Now this video was made in 2010 but is still well worth posting because we hadn't seen it before and we're sure a few of you haven't seen it before, and who wouldn't love to see the police getting absolutely terrorised by a bunch of yutes with an arsenal of snowballs? I'm sure the whole thing started off as a bit of harmless fun, and to be fair it doesn't ever get anything more than that, but as you'll see, the two police officers start to get a bit pissed off at the constant barrage of snow being hurled in their faces. They finally manage to get back into their warm and safe van, until one kid rips open the door and the rest of the crew continues to pound ice cold snow into the fed's faces. Classic. Enjoy!
[yframe url='http://www.youtube.com/watch?v=Ai8yKvfQpk8′]

☛ Watch Next: The Gnarliest Skiing Video We've Ever Seen
☛ Read Next: UK Police Giving Pure #Banter On Twitter