Anyone been watching the Winter Games? They've actually been pretty good. Shall we talk about the stuff that's gone right though or just post up some .gifs of snowboarders falling on their butts? I think we know the answer to that one.
Part 1, Part 2 and Part 3 are all there if you'd like to bring yourself up to speed.
Let's go:
Cheat To Win
Who knew there were such heinous tactics in snowboarding? Gotta respect it.
Timber!
This guy's just been tasered or dealt a knockout blow by the invisible man. Maybe he's just fainted:
Motivational Handjobs?
Proper going for it this guy – worth every penny:
It's The Taking Part That Counts
9th place? That's good right?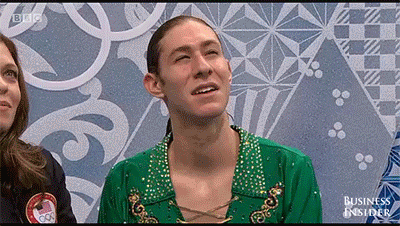 Bronze Champion
Third place? That's pretty much first right?
https://vine.co/v/MZnneKtPxzL