Ever since becoming internet famous for his comically huge biceps which he achieved by injecting synthol into his arms, Kirill 'Bazooka Arms' Tereshin has tried his hand at both MMA and professional slap contests, and been absolutely annihilated in both.
Featured Image VIA
Maybe it would help if he got an awesome tattoo across his chest like Conor McGregor? Instead except for a gorilla or a tiger, Kirrile opted for an alien surrounded by some planets. Gotta love the X-Files style reveal to be fair:
It was only a couple months back that Kirill almost died after the fake muscles in his arms began to rot and poison him. He had emergency surgery where doctors in Moscow removed a 3lb lump of dead muscle and 3 litres of petroleum jelly (Vaseline) that had formed into a solid lump in his arm.
Want to see what that looked like? Scroll below… (Warning = completely gross):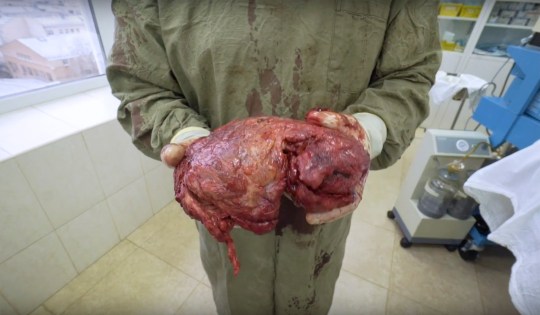 Looks like they managed to patch his arm up and he's obviously still got some jelly in there because both arms still look disproportionately huge. Apparently the first thing he said when he woke up after the initial operation (it took 3 more after) was 'how much muscle have I lost?'. Lol.
Anyway, good to see that he's gone for some less invasive body modification this time.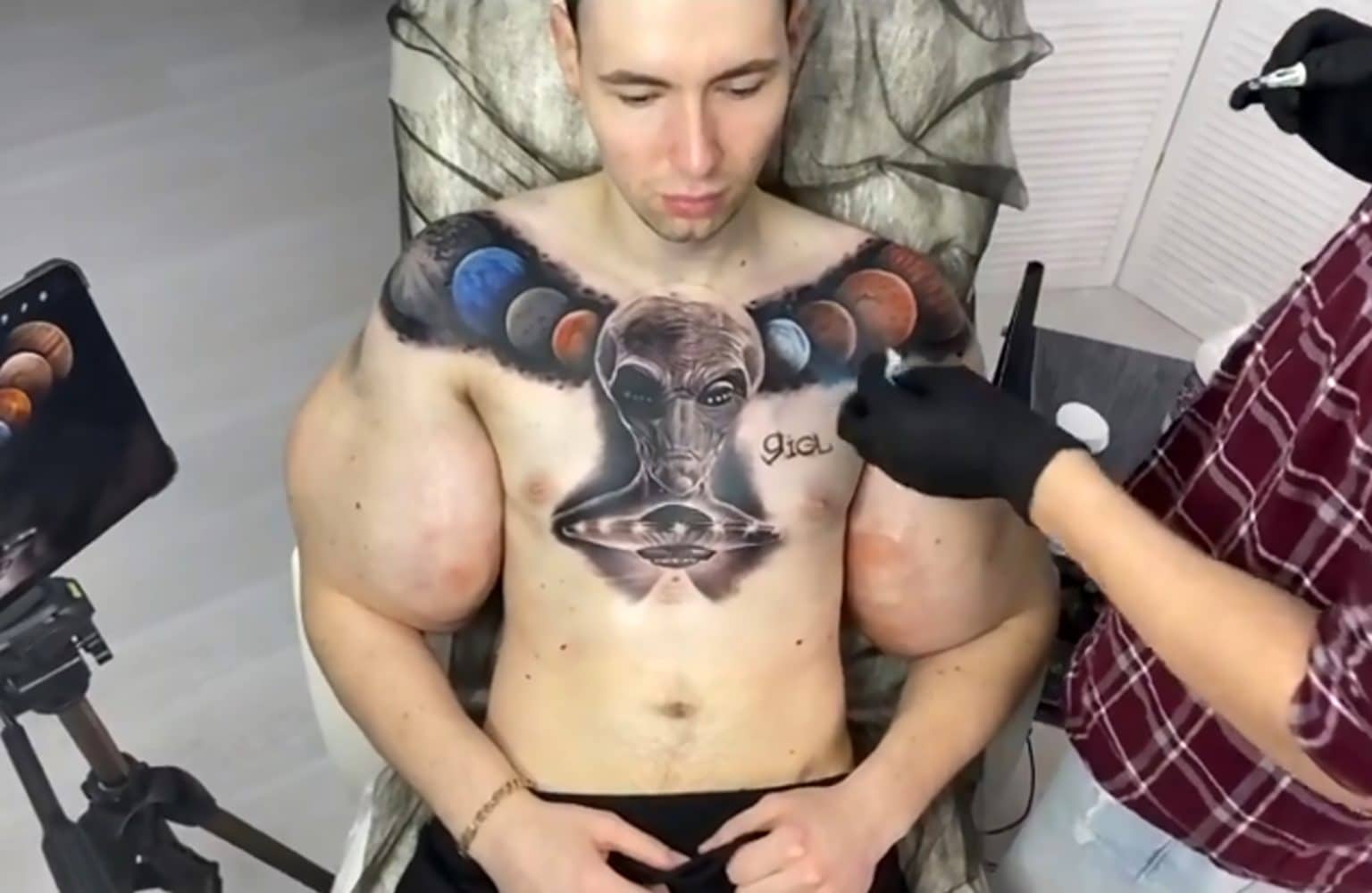 No idea what Kirill's next move is but with his bazooka arms in tact and his new alien tattoo, I'd say the world is his oyster. Especially with all the time and money he's saved by skipping the whole gym process and just getting muscles made out of jelly instead.
Just don't go challenging the Russian slap champion to a slap contest, we all saw how that turned for him last time.
[h/t ViralTab]