Some people are so rich they can afford to sue magazines who underestimate their wealth by $10 billion. Others are so rich they hire handicapped children to help them skip the queue at Disney World. Some are so rich they buy phones with huge diamonds embedded as the Home button, while others think they can get away with strangling their wives because of their wealth.
☛ Next: Donald Trump Gets Absolutely Rinsed In Twitter War With 'Modern Family' Writer
72-year-old fashion designer Roberto Cavalli just trumped all those people. He's chilling on a luxury yacht, while a girl 50 years younger than him scrubs his bum hole clean. Never mind the fact that he looks like an 100-year-old silverback gorilla, or that she's probably wincing in disgust inside herself. The fact is this is actually happening and he's even got his cool dog hanging out on the yacht with him.
Can any of the hardcore feminists who frequent Sick Chirpse find us a similar story where some dude in his twenties is washing out a millionaire woman's bum hole?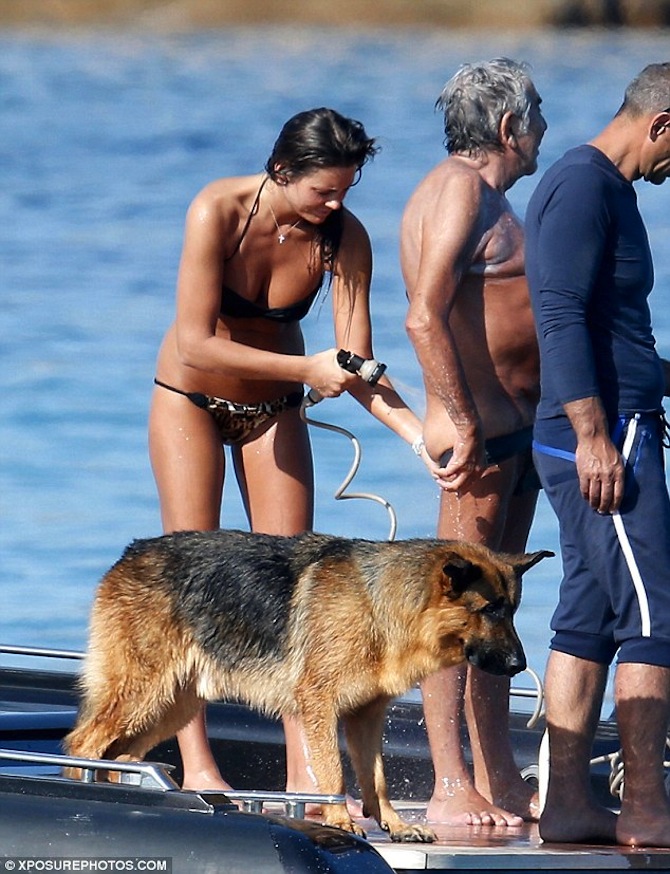 Check out some more pictures of this G on the following pages: