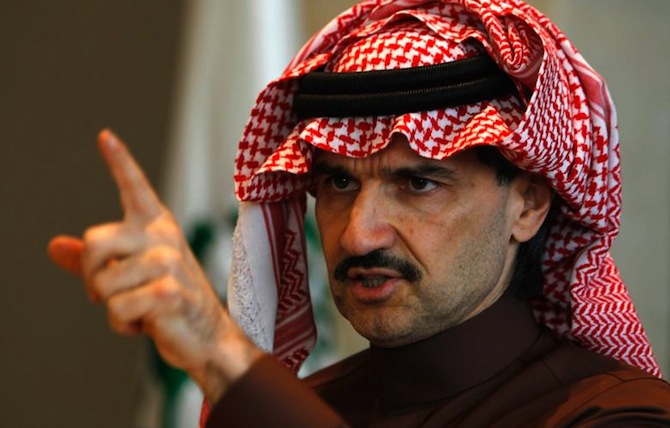 What would you do if you had $30 billion? If you got bored of the mansions, fast cars and luxury holidays, you could always spend some of it making sure other people know how much money you have. That way you could also set the record straight on business magazines that list your wealth at $20bn – $9.6 billion less than the real number — placing you 26th in the list of wealthiest billionaires in the world, when really you should be joint 9th.
☛ Next: The World's Most Expensive Mobile Phone Costs $15 Million And Has A Black Diamond In It
Take a look at the Forbes rich list. No wonder Prince Alwaleed bin Talal is pissed — he's ranked below the Google nerds and the guy who made Aldi.  We're on Prince Alwaleed's side on this one. He didn't start up the Arab world's largest entertainment company, invest in AOL, Apple, Motorola, Twitter, Fox News, and completely buy out London's Savoy Hotel to have his private finances underestimated. The man has been shamed, and he can't look his billionaire friends in the eye until everybody knows what he's really worth.
Here are a couple pics of the interior of Prince Alwaleed's private Boeing 747 jet: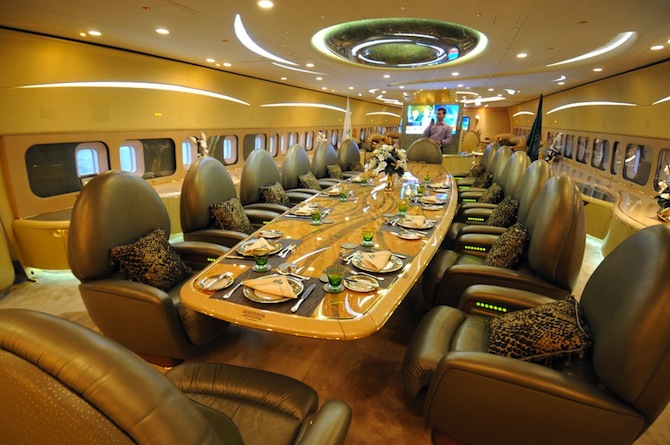 ☛ More Saudis: Crazy Saudis Pulling Off Even Crazier Drifts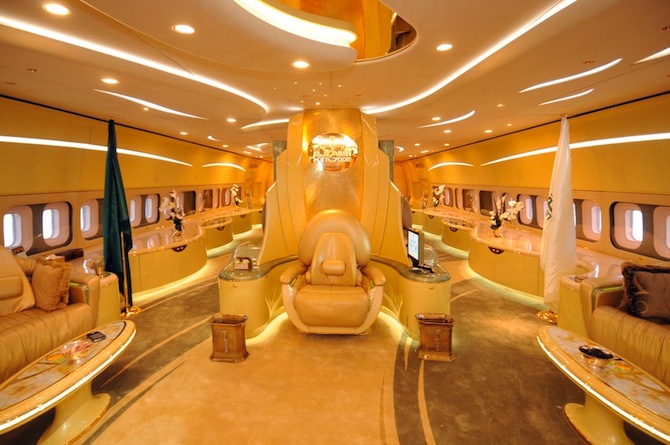 ☛ Now There's An Idea: The Super Rich Are Hiring Handicapped Kids To Skip The Line At Disney World
Just goes to show all the gold-plated lambos, cinema rooms and exotic animals in the world just aren't enough sometimes. People need to see how rich you are in writing, and when you're that rich and don't even crack the Forbes Top 10 Billionaires list, that will straight up grind your gears.