Last week the entire world ejaculated simultaneously when news broke that Leo DiCaprio and Rihanna hooked up at the Playboy Mansion, and this week it transpired that the pair have actually been hooking up for years.
Leo, whose track record with the ladies suggests he's not exactly a one woman kinda guy, would have actually been dating Toni Garn at the time they supposedly began hooking up. Rihanna would have been meeting Leo behind the backs of her exs Chris Brown and Drake, who themselves have clashed over Rihanna several times (presumably while she was off hanging out with Leo).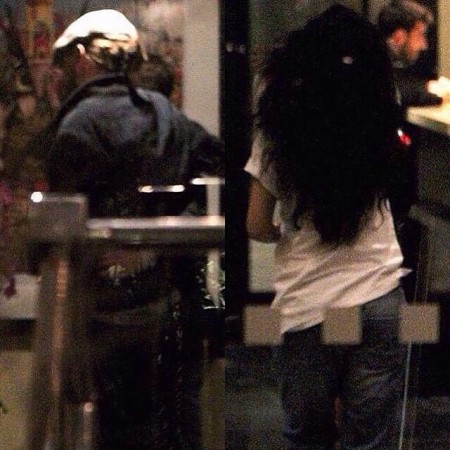 A source told all the usual Hollywood outlets:
After his breakup, Leo started texting Rihanna again. They decided to have some fun. Neither one is looking to make this anything more than fun. He's into her, and they're enjoying it. They know what they are getting into, no bullshit, just fun.
So there it is. The biggest movie star on the planet and the biggest music star on the planet smashing their genitals together for fun. What would happen if these two had a baby one day? There'd probably be some kind worldwide black out or biblical earthquake something. The skies would probably open up and god would just drop down himself to personally deliver them the perfect baby. Just the absolute peak of human procreation.