Last week the internet was collectively outraged at London artist Hetty Douglas who posted a photo on her Instagram in McDonald's shaming some builders and saying that they probably only had one GSCE between them.
Featured Image VIA 
She has since received an absolutely devastating backlash of hatred and bitterness from various groups of people and was called out after it emerged that the 25-year-old's dad is a builder himself.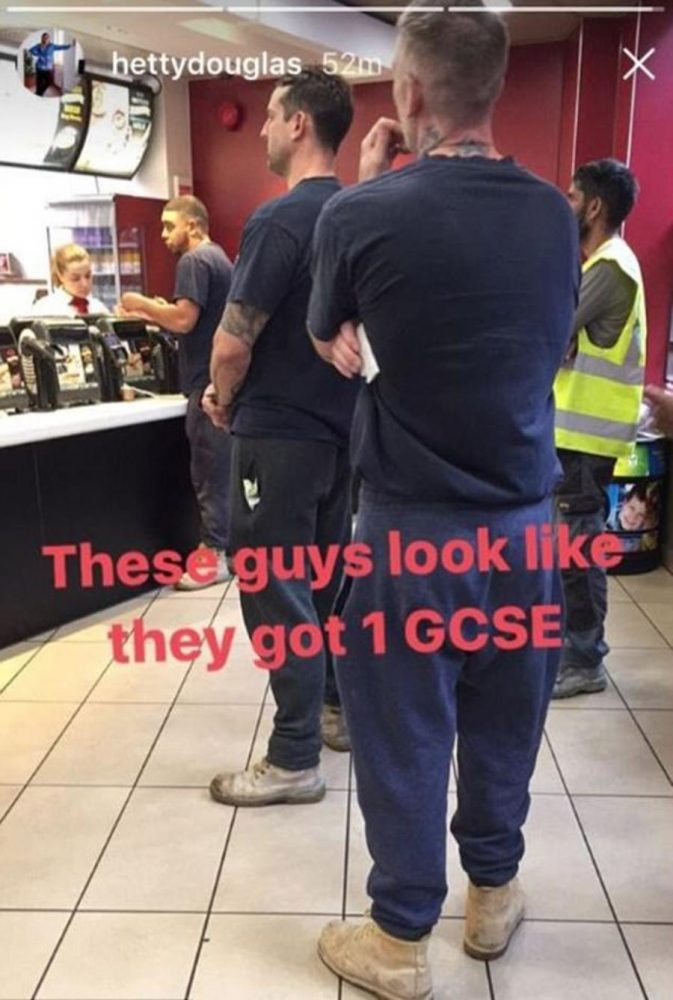 Following the hate, Hetty closed all social media accounts but after saying sorry she appears to have reactivated her Instagram page, removing the offensive post and adding a link to her full apology. Her Facebook page also appears to have been made public.
Meanwhile in a statement on her website she provided the full apology, while also explaining how the barrage of abuse has ruined her life:
There was a large group of guys in front of me, and some at the counter, some of who were bantering. No big drama. Quite jarring on an otherwise subdued Monday morning.
I should have just let it go, but it hit a nerve so I took a photo of some of the men and posted to my Instagram account with a dig at their intelligence.
Not nice and not clever and I didn't really think it through.
Of course, what I did was wrong, particularly because the guys I captured in the photo weren't the loud ones.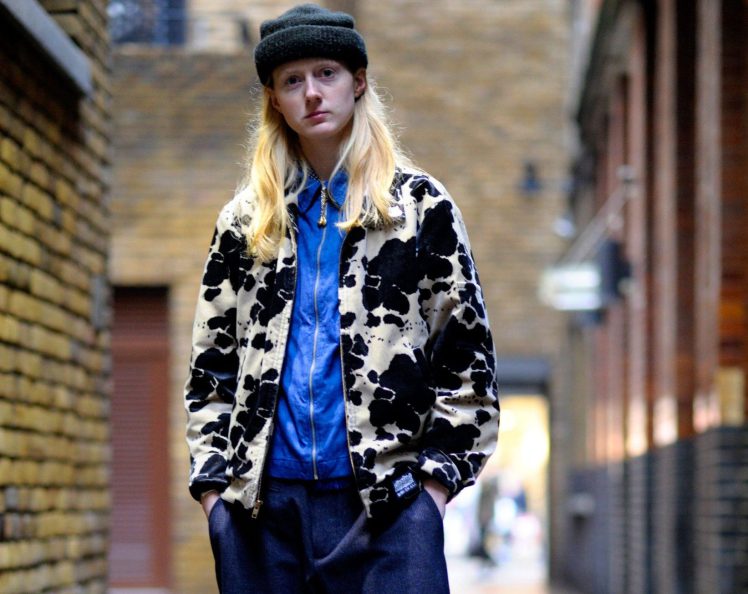 Also they were wearing working clothes – it turned out they were scaffolders – and it looked like I was saying that people who do manual jobs are stupid.
That's not my view and it was me that was stupid for not seeing how it might look.
What happened next was surreal. Some people didn't like what I'd said and made that clear to me, which was fair enough.
But they also shared their disapproval on social media and before long there was a massive backlash which included threats of violence, sexist abuse and thousands of hostile posts on Twitter and other platforms.
The full statement (which you can read HERE) goes on to show examples of some of the vile posts she's received on social media. And when you see them, you'll probably agree that while what she did was wrong and ignorant, she doesn't deserve the serious threats that she's received over the last several days.
Images VIA
To read about the story from the beginning, click HERE.