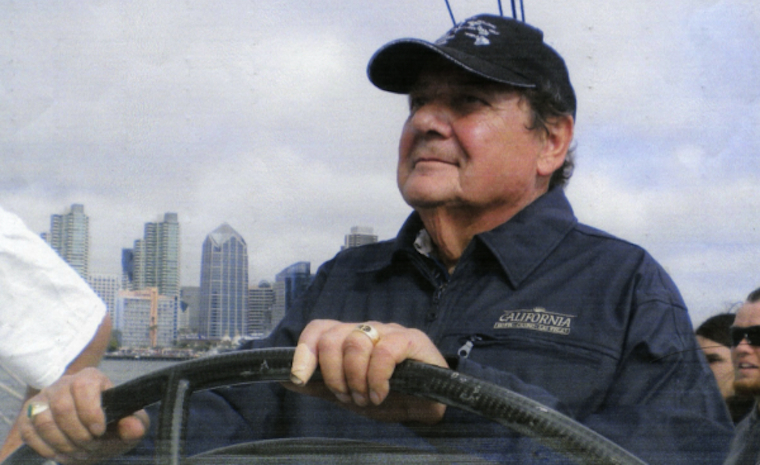 Everybody loves Vans right? I must have owned at least 5 pairs in my life and my current 'main shoe' is a pair of Vans. I just love Vans and I don't even skate – they're just so comfortable and look so cool. Even in my mid to late 20's.
So it saddened me to hear that James Van Doren – who I'm not going to lie, I had never heard of before today – passed away at the age of 72 yesterday as a result of some kind of cancer. All of my friends on Facebook seem to be real upset about it, almost as upset as they were when Steve Jobs and Ryan Dunn died. I kind of get that, given that James Van Doren created Vans it's kind of sad that he died, but I can't really understand the outpouring of emotion considering I find it very unlikely that anybody even knew his name before today, despite wearing his shoes on a regular basis. But I guess I'm just cynical like that.
In any case, for people that haven't read it on any other news sites yet, James Van Doren created Vans and opened his first shoe store in Anaheim, California in 1966. With a background in chemistry and engineering, James Van Doren created the distinctive sticky rubber soles of Vans which enabled skaters to grip to their boards more effectively. This really helped Vans to take off among the skating community, where the shoe is still highly regarded today. Vans continued to grow and REALLY shot to prominence in 1982 when Sean Penn wore a pair of their trademark checkerboard style shoes in Fast Times in Ridgemont High (great movie btw).
Most of the other articles on James Van Doren have featured stuff about how Vans went bankrupt a couple of times and got bought out by various people and his early life but I found that kind of boring and just skipped over it, so here are a few pictures of some iconic Vans designs instead. That's more interesting right? R.I.P. James Van Doren.