It looks as though the whole country is pretty much headed for a full lockdown in the coming weeks – although the government has 'cleverly' described it as a three tier system meaning that different parts of the country will be placed on lockdown at different points – and there's already been severe backlash about it in Liverpool, one of the first cities to reach tier three status.
Images VIA
Not only were there protests and dancing/partying in the streets on Tuesday evening – the last night before lockdown – but now a pub in the Wirral has taken the opportunity to rip the government by renaming itself from 'The Three Bells' to 'The Three Bellends'. Any idea who the bellends in question are?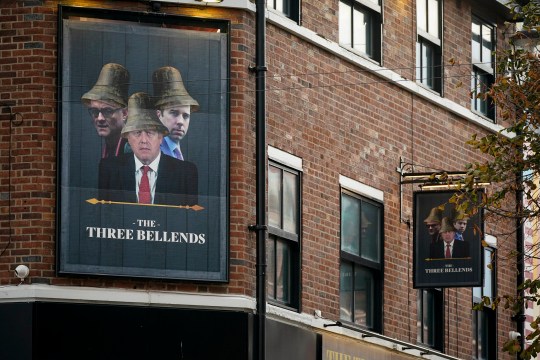 That's right, it's Boris Johnson, Matt Hancock and Dominic Cummings and all three of them appear on the club's crest with bells on their head – which is actually pretty polite when you consider the other option. David Davies, who has a rather unfortunate name and is the CEO of Rockport Leisure who own the venue, said the following about the name change:
Whilst the renaming of the pub is clearly tongue in cheek, as far as I'm concerned the gloves are off and ministers need to understand the gravity of the perilous situation they have placed us in.

This is a town that finally feels like it's on the up and we need funding immediately to protect our businesses and support our staff.

Yet again it feels as though Liverpool and its environs have been singled out. Winter is around the corner and we need tangible actions and solutions by those in power – now.

(The new sign) is a reflection of what the community thinks about them and their decision making.

The government has unequivocally blamed our sector for being fundamental in the spreading of Covid-19, despite there being overwhelming evidence to prove otherwise.

Our business has been decimated and their lack of action has compounded the problem.

Westminster's further decision to pick and choose which types of venue may open, based on those serving meals for example, is mind-boggling.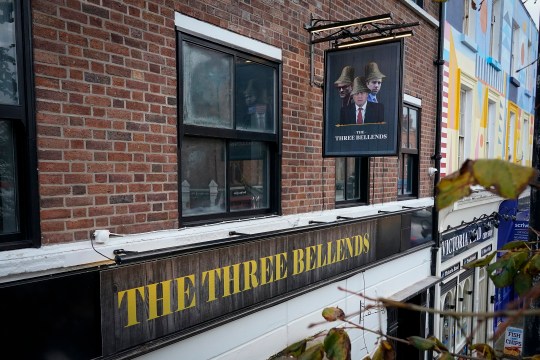 You've gotta say that the guy's got a point there – seems like it was only a month ago that the government was encouraging people to head back to pubs, restaurants and the office and now they're doing this. Seems ridiculous when experts always predicted that a second wave was going to be hitting around now.
The government's insistence on keeping schools open again seems woefully misguided as cases immediately spiked when they were re-opened in September. Still, in the three bellends we trust. See you all on the other side.
For more of the same, check out the residents of 'Bell End'. They're furious their road sign keeps getting stolen.