If you're going to live on a street named 'Bell End' then you're gonna have to take the stick that comes with it – probably repeatedly being called a bellend yourself and also loads of hilarious pranksters stealing our street sign and messing around with it  – that's just par for the course, or at least I thought it would be.
Featured Image VIA
This doesn't seem to be the case though as locals from the small village of Wollaston in Northamptonshire have been left fuming after their street sign keeps getting stolen. Surely if you've got a modicum of a braincell you would realise that this was prime real estate for idiot thieves/wacky students when you moved there in the first place?
Apparently not, as 39 year old resident Neil Balderson, told the BBC: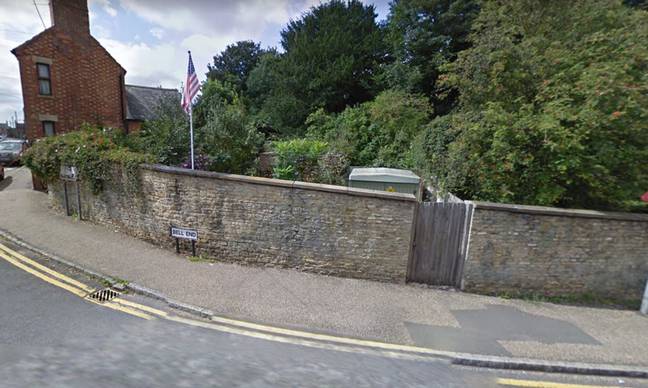 The sign is stolen at least once a year and it's getting pretty silly now.

It has been a well-known feature in the village and there is a cheeky side to it.

We regularly have people stop for photos and it's not unknown for people leave their mark with stickers and suchlike.
The sign being taken is really quite a sad state of affairs.

I don't understand why would anyone want to do something so silly.
Well, probably the same reason the people are stopping and taking pictures with it Neil – they can get a picture with it even day now when they put it up in the lounge of their frat house style student house in Loughborough or somewhere similar.
Can't really comprehend how people that chose to live on this road didn't think this would happen all the time. Pretty sure it's never gonna stop either so if it offends them so much they should probably just leave instead of moaning about it. Just saying.
For more of the same, check out this story about another road called 'Bell End' in the UK. Bit of a different story up there.