The world has been engulfed by the Prince Andrew story over the last couple of weeks as things seems to be getting worse and worse for the guy as more and more information about his *alleged* activities emerge.
Images VIA 
Not only was Andrew forced to *willingly* step down from several positions with charitable organisations and the Queen forced to cancel his 60th birthday party (lol), but now it's being reported that Prince Charles is hella pissed with him and seeking to get him removed from any official royal position. Charles called Andrew and Prince Philip to Sandringham where a source told The Sun that the following went down: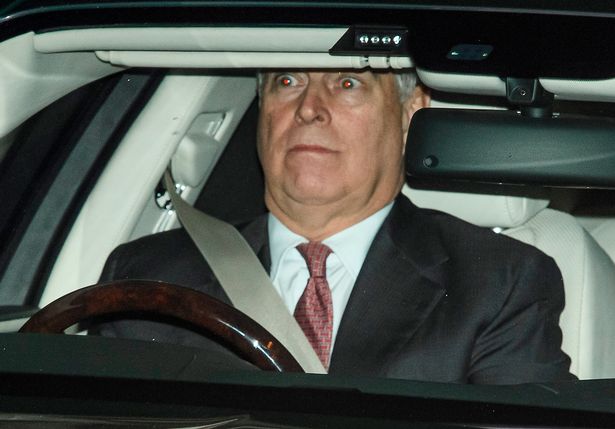 It was all very civilised and calm but Charles calmly read him the riot act and told him there was no way back for him in the near future.

Andrew thought he was being treated harshly as nothing has yet been proved against him but he accepted the decision. He really had little choice.

Charles is believed to be concerned about the impact of scandal on the monarchy.

On one hand he would like Andrew to go to the US to clear his name and on the other it would risk private information about the royal family coming out.

By doing that, Andrew would remove the mystery around the royal family. It's a difficult predicament.

Philip thinks Andrew doesn't know how to lead a simple life. He thinks he's been too extravagant.
I mean you can't really argue with what Charles and Philip are saying there – Andrew has been a complete and utter knob about how he's handled this even if it turns out that somehow he isn't a paedophile running around the world having sex with underage girls. I know that isn't gonna happen but I'm just saying.
Seems like he's pretty much out when it comes to the Royal Family now, but I think most of the world would prefer to see some kind of justice for his crimes. Seems doubtful though hey?
For more of the same, check him out looking extremely uncomfortable during his infamous Panorama interview. Creep.